What is Afternoon Tea?
Afternoon Tea is a tea-related ritual, introduced in Britain in the early 1840s. It evolved as a mini meal to stem the hunger and anticipation of an evening meal at 8pm.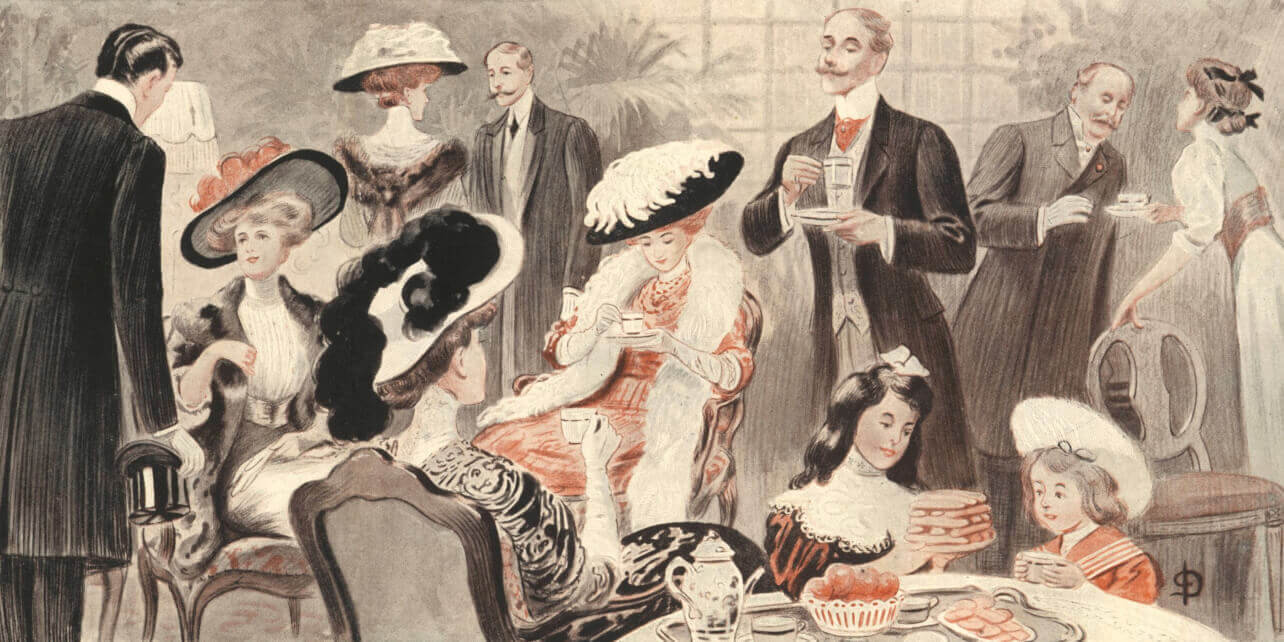 Afternoon Tea is a meal composed of sandwiches (usually cut delicately into 'fingers'), scones with clotted cream and jam, sweet pastries and cakes. Interestingly, scones were not a common feature of early Afternoon Tea and were only introduced in the twentieth century.
Afternoon Tea was initially developed as a private social event for ladies who climbed the echelons of society. It was only when Queen Victoria engaged in the Afternoon Tea ritual that it became a formal occasion on a larger scale, known as 'tea receptions'.
These receptions could have as many as two hundred guests with an open 'at home' invitation to visit between 4pm and 7pm, during which they could come and go as they pleased; this was the genesis of the Afternoon Tea as we know it.
In Britain today Afternoon Tea is usually enjoyed as an occasional indulgence or to celebrate a special event, such as a birthday, a pre-wedding party, or baby shower with a group of friends.