Afternoon Tea Awards 2019 - Highly Commended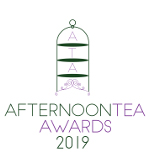 Please note that from 3rd December 2020 until 4th January 2021 only the Festive menu will be available priced at £75pp. See here for full details.
World famous bakery Peggy Porschen are bringing their fairy tale pink aesthetic to Afternoon Tea at The Lanesborough. Experience this exciting spring-time collaboration between 4th September and 30th December 2020, from £52pp.
This specially curated Afternoon Tea menu is a celebration of beautiful floral features, pastel-hues and exquisite tastes. Indulge in a selection of delectable pastries including Peggy's pink pavlova and a Lemon & elderflower tartlet.
Situated moments from Hyde Park in Knightsbridge, this landmark building of 1828 has been restored to its original splendour and is one of London's finest 5 star premier hotels.
Afternoon Tea is served in Céleste, a richly decorated dining room naturally illuminated during daylight hours by a domed glass roof and in the evening by spectacular hanging chandeliers. This elegant venue received a Highly Commended Award of Excellence at the 2019 Afternoon Tea Awards and a Michelin star in both the 2017 and 2018 Michelin Guide Great Britain and Ireland.
As the piano plays in the background, the hotel's restaurant team will be delighted to guide guests with their selection and introduce the expertly selected range of teas.
Gluten free, wheat free and dairy free alternatives are available and require 24 hours' notice. Diabetic and vegan option can be offered with a 48 hour notice.
Menus and Prices are indicative and subject to change without notice.
Please be aware of the following important information about Afternoon Tea at The Lanesborough:
Guests have 48 hours to cancel without fee to be applied. Should the party cancel within less than the given time or more than half of the guests turn up as no show, a cancellation charge of £60.00 per person will apply. The Lanesborough will take credit card details for groups of 5 or more to secure their booking.