We are proud to announce that we now have our very own branded Afternoon Tea gift vouchers at a variety of our venues. The perfect gift for the tea lover in your life!
Chocoholic Afternoon Tea at The Hilton Park Lane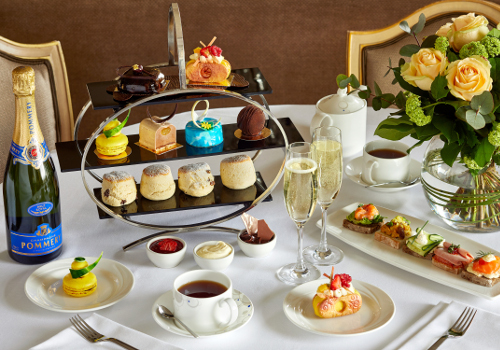 Located on prestigious Park Lane in the heart of Mayfair, contemporary Podium Restaurant at the London Hilton on Park Lane offers a stunning venue from which to enjoy a delicious Chocolate Afternoon Tea.  Find out more
The Ampersand Hotel - The Drawing Rooms London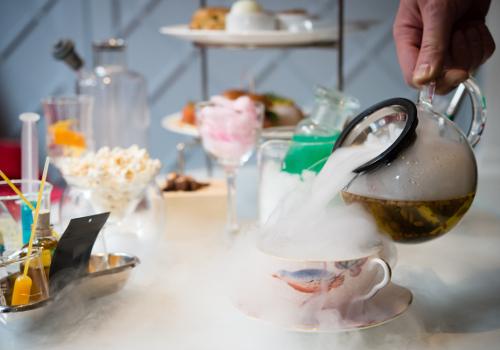 The Ampersand Hotel is inviting children and adults alike to transport themselves to The Drawing Rooms for an out of this world exploration of its award winning Science Afternoon Tea. Inspired by the hotel's South Kensington neighbour, The Science Museum, the Afternoon Tea boasts a star menu of sweet and savoury dishes. 
Sheraton Grand London Park Lane - Mayfair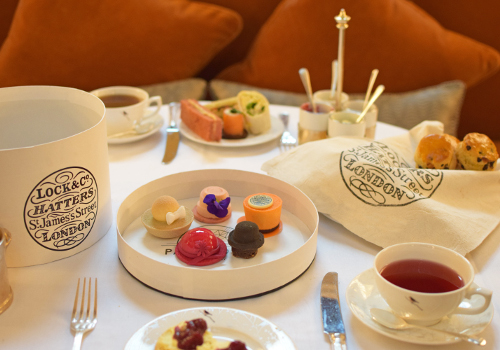 Enjoy an elegant Lock & Co. Afternoon Tea featuring an array of sumptuous treats inspired by the world's most recognisable hats such as the bowler and the fedora, the beautifully designed Lock & Co Afternoon Tea at the Sheraton Grand London Park Lane is a love letter to true British artistry. Buy now, enjoy later. Find out more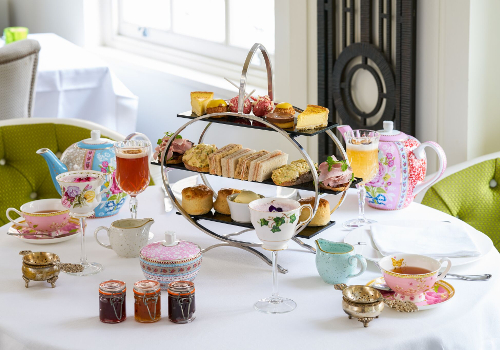 Treat the gin lover in your life to a decadant Gin & Jam Afternoon Tea. Go the extra mile and add a Cocktail Masterclass. Find out more
Mirror Room at Rosewood - London
Experience Afternoon Tea with a twist at Rosewood London and indulge in their award winning Art Afternoon Tea. This inventive menu inspired by London's vibrant and energetic art scene has been awarded Best Contemporary Afternoon Tea at the 2017 and 2018 Afternoon Tea Awards. More info here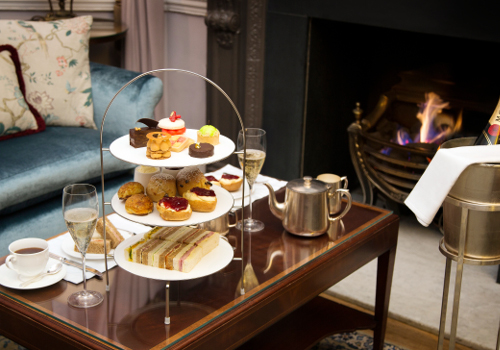 Treat friends and family to a Afternoon Tea gift voucher at The Stafford London, located in the heart of historical St James's. Afternoon Tea gift vouchers are available for 1 to 8 people. With a name that pays homage to the hotel's historical residents, the restaurant will move away from traditional fine dining to offer a casually elegant, welcoming atmosphere. More info here
Grand Afternoon Tea at The Grand Hotel & Spa - York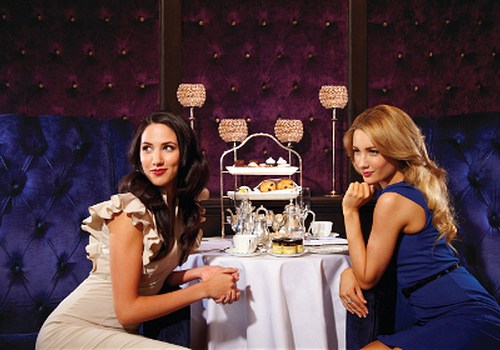 Built in 1906 as the headquarters for North Eastern Railways, The Grand Hotel is York's first 5-star hotel. The Grand revives the splendour of the Golden Age of travel, having been carefully restored to retain all of the original features of this stunning historic building, with its sweeping staircases, mosaic-tiled corridors and tasteful decor. Gift vouchers for Grand Afternoon Tea at The Grand Hotel & Spa are available for one to four people and make a wonderful and thoughtful gift at any time of the year. More info here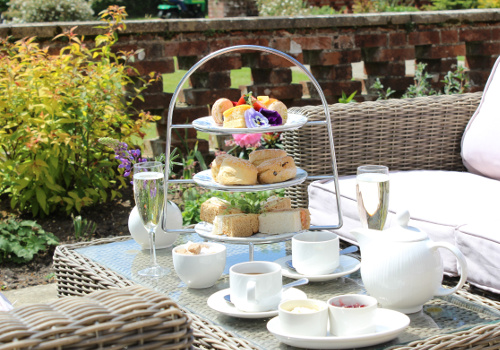 A Grade II listed building surrounded by 8 acres of grounds, ideally located at the gate of the New Forest. Vouchers for a Traditional Afternoon Tea are available for one to four people and make a wonderful and thoughtful gift at any time of the year. Originally a coaching lodge, the hotel lies just minutes away from the local attractions of the Forest providing the perfect rural retreat. Enjoy Afternoon Tea in the Galleried Lounge which includes a selection of sandwiches, homemade scones with preserves and cream, cakes and a choice of freshly brewed tea or coffee. More info here
Afternoon Tea at Beaulieu Hotel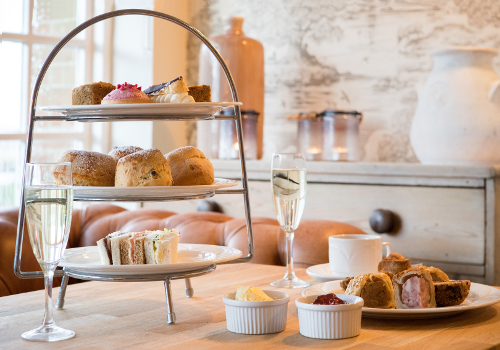 Set on the outskirts of the village of Beaulieu in the middle of vast, open heathlands of The New Forest is former coaching inn, the Beaulieu Hotel. Vouchers for a Traditional Afternoon Tea are available for one to four people and make a wonderful and thoughtful gift at any time of the year. This voucher can be used at Beaulieu Hotel or Moorhill House Hotel. More info here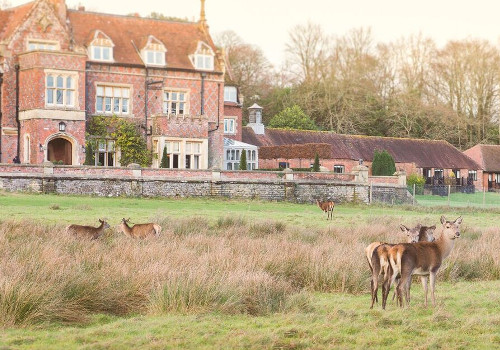 Vouchers for a Traditional Afternoon Tea at Burley Manor are available for one to four people and make a wonderful and thoughtful gift at any time of the year. Friends and Family will indulge in the great British tradition whilst enjoying the picturesque surroundings provided by this historic venue. More info here
Forest Lodge Hotel - Hampshire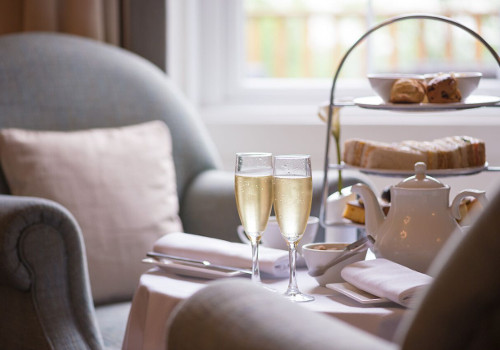 The New Forest is an explorer's paradise, known for it's beautiful woods, heathland and coastline. The Georgian style Forest Lodge lies just outside the popular village of Lyndhurst, the capital of the New Forest. More info here
Moorhill House - Burley, New Forest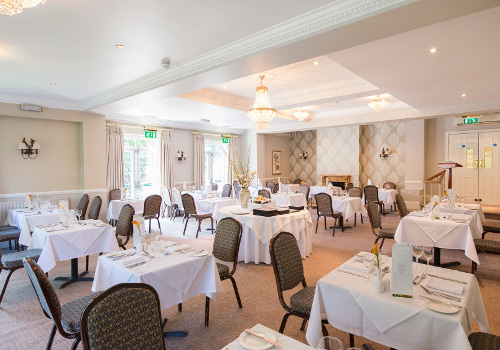 The New Forest is an explorer's paradise, known for it's beautiful woods, heathland and coastline. Vouchers for a Traditional Afternoon Tea are available for one to four people and make a wonderful and thoughtful gift at any time of the year. This voucher can be used at either Beaulieu Hotel or Moorhill House Hotel. More info here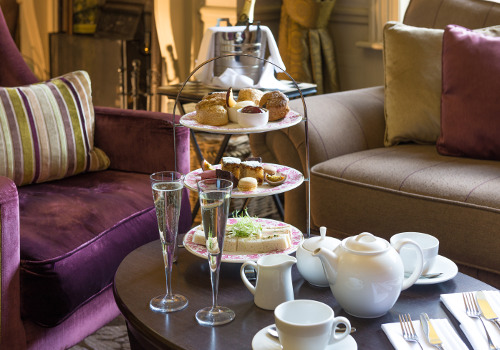 Enjoy a delicious traditional Afternoon Tea for two in the peaceful gardens or the quaint library of The Crown Manor House Hotel. Situated in the beautiful New Forest, The Crown Manor Hotel is the ideal location to treat yourself to a classic Afternoon Tea. More info here
Afternoon Tea at St. James's Hotel and Club - London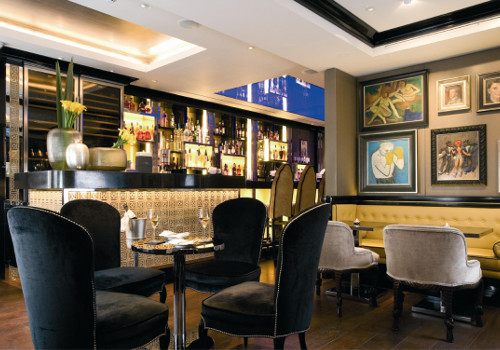 St James's Hotel and Club have created this quaint Victorian inspired Afternoon Tea to transport customers to 1840. Afternoon Tea as a concept was created by Queen Victoria's lifelong friend Anna Marie Russell, Duchess of Bedford, so it is only fitting to indulge in a true Victorian Afternoon Tea. Find out more
The Mandolay Hotel - Guildford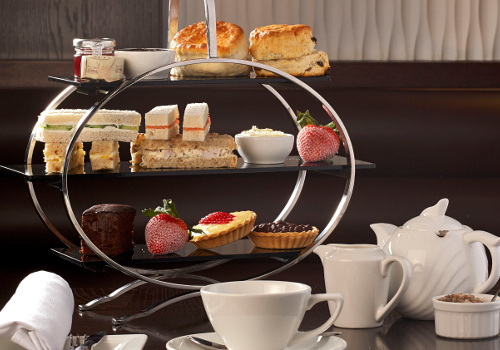 The beautiful market town of Guildford is justifiably famed for its cobbled High Street and world class shopping as well as its many fine restaurants and bars. More info here
Afternoon Tea at Pendley Manor - Hertfordshire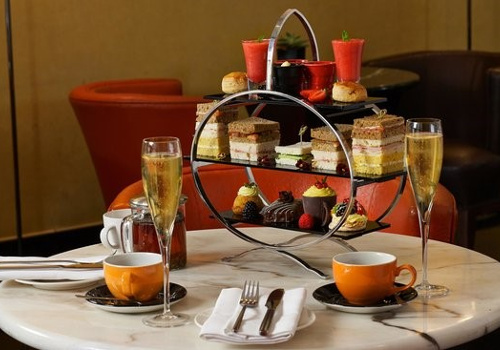 Treat your friends and family to the perfect gift of Afternoon Tea in the quaint Pendley Manor. The Manor dates back to 1066 and is steeped in history- a perfect setting for a traditional Afternoon Tea. Find out more
The Red Lion Hotel - Wiltshire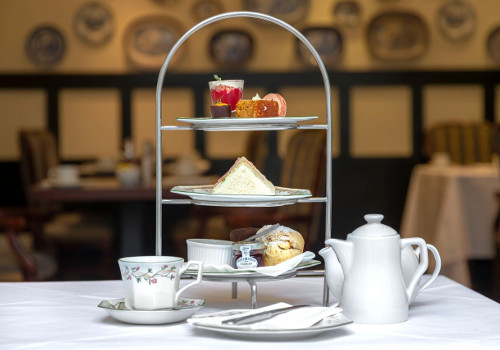 Treat your friends and family to an Afternoon Tea voucher at The Red Lion Hotel, located in the heart of Salisbury. For something extra special, why not opt for the Sparkling Afternoon Tea voucher?!  Find out more
Best Western Plus Connaught Hotel - Bournemouth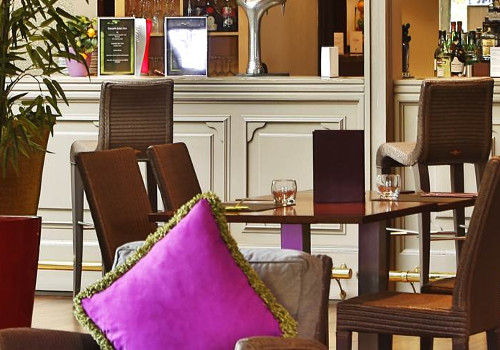 Treat yourself and a friend to a luxurious Champagne Afternoon Tea at The Best Western Plus Connaught Hotel. Indulge in an array of treats with a glass of Champagne in this stylish venue near Bournemouth pier. More info here