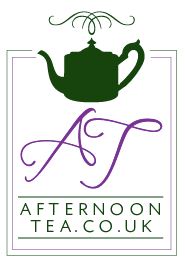 The AfternoonTea.co.uk Team
Here at Afternoon Tea Towers the team are always on the look out for Afternoon Tea related news, reviews, seasonal menus, special events and competitions.
You can get in touch with us via Twitter, Facebook and Google+ or email us at team@afternoontea.co.uk if you have anything you would like to share or contribute.
---
Gin is a delightfully refreshing Afternoon Tea accompaniment, and we've got lots of amazing venues that have put together special Afternoon Teas whose menus are centered around this excellent tipple.
Corus Hyde Park Hotel - London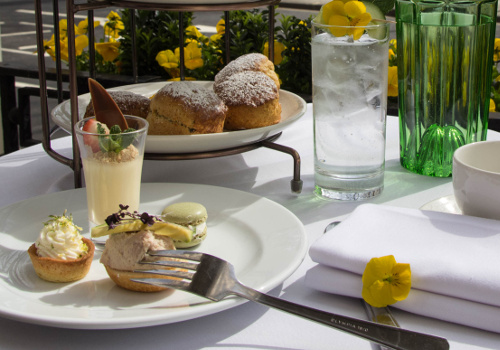 Spoil yourself to a refreshing Gin Afternoon Tea at Corus Hyde Park and enjoy £5 off in this offer exclusive to AfternoonTea.co.uk customers. Indulge in a range of delicious treats with a Rhubarb & Ginger gin cocktail for £24.50 per person. More info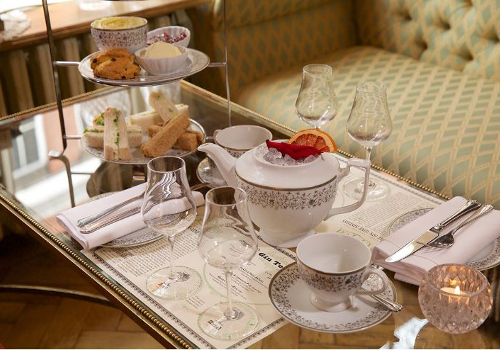 Ginthusiasts have found their spiritual home in the quaint Mr Fogg's Gin Parlour. Tucked away in Covent Garden, Mr Fogg's Gin Parlour is a curious little speakeasy offering an Afternoon G and Tea. More info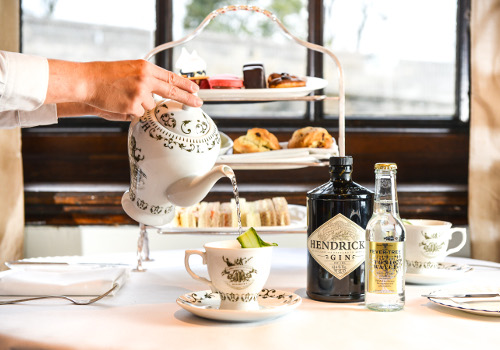 Upgrade your Afternoon Tea experience at The Grand Hotel & Spa in York with a gorgeous Hendrick's Gin and Tonic teapot. Built in 1906 as the headquarters for North Eastern Railways, The Grand Hotel is York's first 5-star hotel. The Grand revives the splendour of the Golden Age of travel, having been carefully restored to retain all of the original features of this stunning historic building, with its sweeping staircases, mosaic-tiled corridors and tasteful decor. Find out more
Sheraton Edinburgh - One Square - Scotland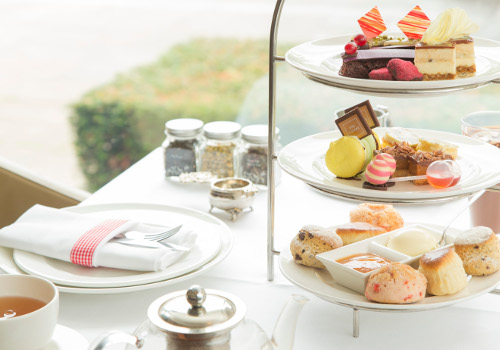 Whether for a break between shops or an indulgent few hours with your best friends, Afternoon Tea at One Square is the perfect pick-me-up. With its relaxed surroundings and large picture windows providing views across Festival Square to the iconic Edinburgh Castle, there could be no finer spot in which to enjoy a leisurely mid-afternoon refreshment. Upgrade your tea experience with a cocktail made from the iconic Edinburgh Gin, or a complimenting Rhubart & Ginger cocktail. Find out more
The River Restaurant - Manchester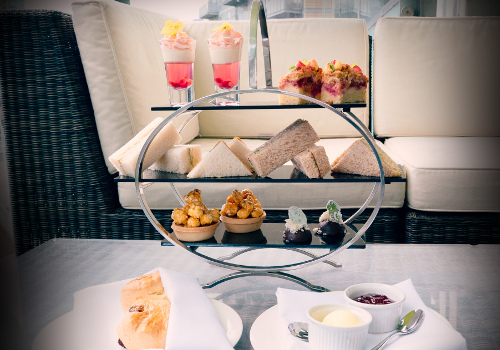 The River Restaurant at The Lowry Hotel is a 2 AA rosette restaurant and one of Manchester's best places to eat and drink in a glass-walled, riverside setting overlooking Santiago Calatrava's Trinity Bridge. Upgrade the gorgeous Afternoon Tea with a complimenting Gin and Tonic. Options include a Pink Pepper gin, garnished with cardamom and lemon, or a Dodd's gin garnished with juniper berries and raspberries. More info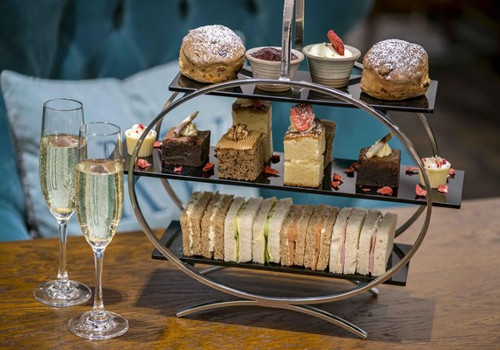 Nestled in the lush village of Audley Redwood, this off-the-beaten-track gem has one of the best Afternoon Tea deals in the South West, with English charm and contemporary décor in spades. More info
Hilton London Green Park - Mayfair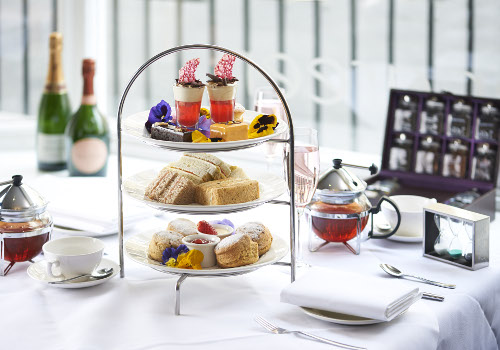 Head to the luxurious Hilton London Green Park Hotel in the heart of London for a sumptuous Afternoon Tea experience with an inventive gin twist. More info
Strand Palace Hotel: The Gin Palace, Covent Garden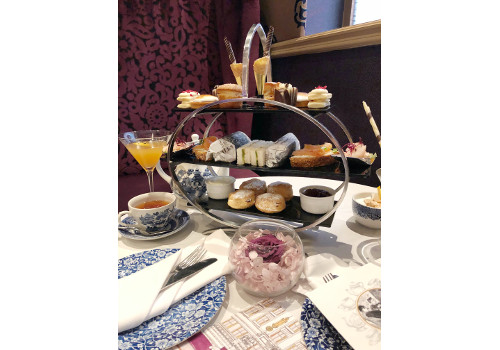 Tucked away just off The Strand, The Gin Palace is an elegant cocktail bar, featuring over 30 Gins, 20 Whiskies, an innovative cocktail list and truly original bar food. The Gin Palace in London is a 5-minute walk from Covent Garden Tube Station. You'll find one entrance just off The Strand on Exeter St, and another via the main Strand Palace Hotel foyer. More info
Afternoon G and Tea Time for Two at Metrodeco Tea Salon, Brighton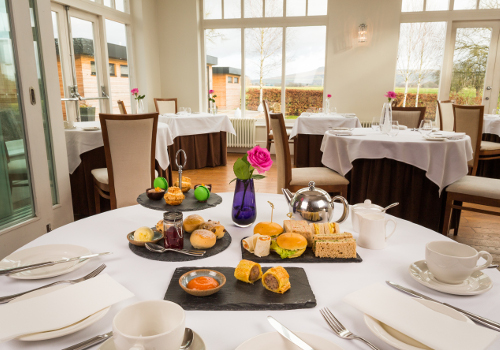 Treat a friend to the Afternoon G and Tea Time for Two at Metrodeco Tea Salon. Step into the 1930's at Metrodeco, a tea room bringing vintage glamour to the shores of Brighton. Afternoon Tea at Metrodeco is a luxurious affair- classic staples of Afternoon Tea such as finger sandwiches and sweet treats are offered alongside a glass of Gin and Tonic each. More info
More posts from The AfternoonTea.co.uk Team