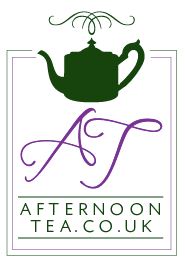 The AfternoonTea.co.uk Team
Here at Afternoon Tea Towers the team are always on the look out for Afternoon Tea related news, reviews, seasonal menus, special events and competitions.
You can get in touch with us via Twitter, Facebook and Google+ or email us at team@afternoontea.co.uk if you have anything you would like to share or contribute.
---
Do you love Afternoon Tea, but get more excited for the sandwiches and savouries than the sweets? We've rounded up 10 of our favourite savoury Afternoon Teas (sometimes referred to as Gentleman's) from across the UK.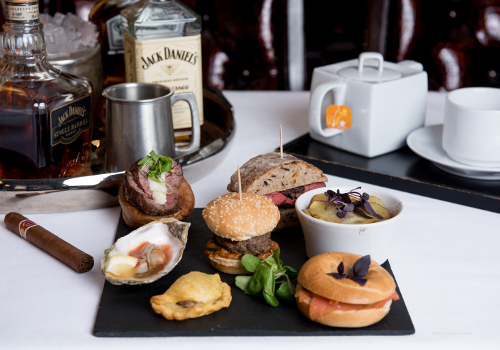 Sanctum Soho Hotel - Oxford Street, London
Sanctum Soho Hotel serve modern twists on British staples such as ham hock and piccalilli and scotch eggs, alongside meaty canapes like mini steak rolls and mini burgers. Add a Villager Export cigar or a tankard of Gentleman's Jack for an old-timey feel or choose from a range of loose leaf teas. More info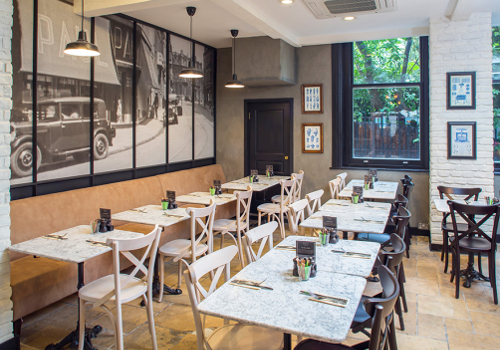 King Street Townhouse - Manchester
Inspired by the slick days of The Rat Pack, King Street Townhouse bills itself as 'Afternoon Tea' for the eclectic gent'. They offer more substantial grub than standard Afternoon Teas; whet your appetite with canapes like fish and chip skewers before moving on to homemade scotch eggs and a chicken and leek pie.
Galvin at the Athenaeum - Mayfair, London
This elegant Michelin-starred restaurant is the creation of brothers Chris and Jeff Galvin. They use seasonal, local produce to guarantee the highest quality dishes. The menu includes but is by no means limited to: Goosnargh duck Scotch Egg, cheese scones and Alsace bacon butter, Lancashire bomb rarebit along with classic British sandwiches like beef & horseradish and egg & watercress. Please note that the Gentleman's Afternoon Tea must be booked at least 24 hours in advance. More info
High Tea at Fortnum & Mason's - Piccadilly, London
Fortnum & Mason's have a centuries-old tradition of fine-dining Afternoon Tea. Their much-loved Diamond Jubilee Tea Room can be found in the bustling streets of Piccadilly. With a range of quintessentially British finger sandwiches, delectable savoury scones and highbrow delicacies such as duck terrine with spiced carrot chutney, it has cemented itself as one of the finest high tea establishments in the country. More info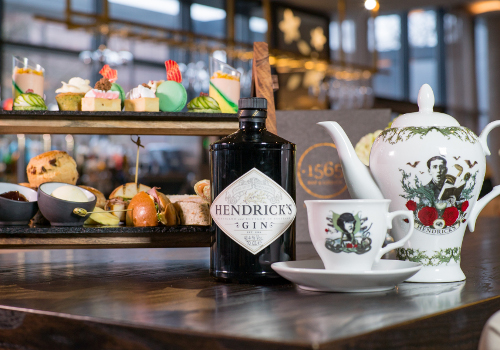 1565 Restaurant Bar & Terrace - Birmingham
The ample servings at 1565 are well-suited to carnivores and savoury-lovers - open steak sandwiches, buttermilk chicken sliders and crispy battered mackerel are just a few of the meaty treats here, plus cheddar and chive scones with Maldon sea salt butter. Splashes of pastel pink velvet furnishings are a feast for the eye and the venue also boasts an art deco outdoor terrace to soak up the view of the city when you're finished. More info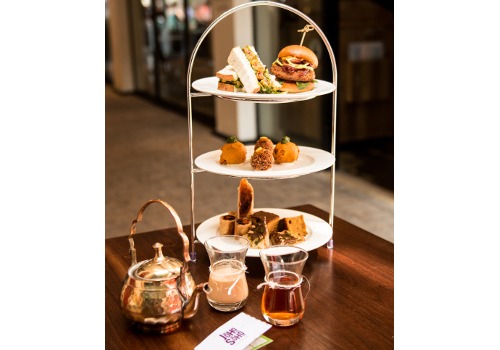 Billed as 'High Chai Afternoon Tea' infuses Indian classics with a modern British twist. Hidden in the cobbled alleys behind Carnaby Street, this trendy venue offers luxurious respite from the crowded city. Food includes a bhangra lamb slider, Bangla scotch egg and spicy kasundi relish and Bombay potato bonda with green chutney, among others. Why not try one of their specialty Assam or Silver Needle Jing Teas to wash it all down? Even their desserts avoid sickly-sweet flavours, with an earthy ginger and garam masala cake and spiced scone served with apple and fennel chutney. More info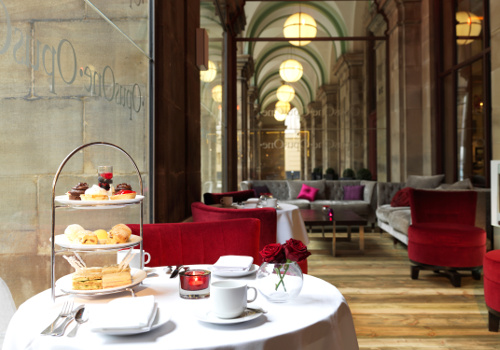 The Cathedral-like ceilings and plush red décor at this opulent restaurant are a perfect destination for couples. The Scottish smoked salmon with lemon butter on dill bread is a particular favourite, alongside mini steak and ale pie and chicken sliders. Found on the ground floor of the Radisson Blu Hotel in the bustling city of Manchester, indulge in some savoury treats whilst soaking up the views. More info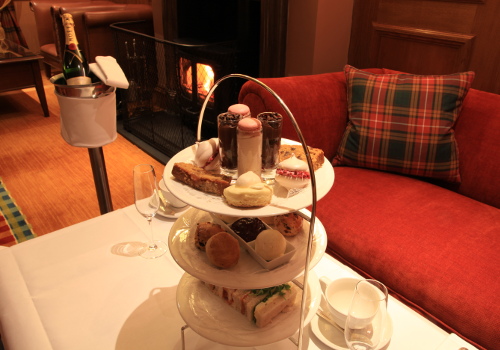 One of the most reasonably-priced savoury Afternoon Tea deals, at Dalmahoy Hotel guests enjoy hearty homemade breads, sausage rolls and pork pies with a variety of chutneys for a picnic feel and guests can even upgrade their deal for a craft beer to go along with their meal. Housed in an historic Baronial Manor House, the venue pays tribute to traditional country-living with a roaring open fire in the dining room and acres upon acres of lush countryside to explore. More info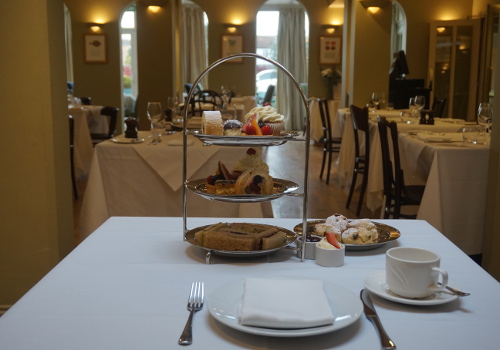 Samphire Restaurant at the County Hotel - Chelmsford
Step inside the Samphire Restaurant, where guests are invited to try a Traditional Afternoon Tea filled to the brim with a delicious array of scones and baked goods. For those with less of a sweet tooth, they also offer a 'Best of British' menu which incudes a rollcall of the finest British cuisine - battered whitebait, puffed pork scratchings and a gooey, soft-centre pork and apple scotch egg. More info
More posts from The AfternoonTea.co.uk Team