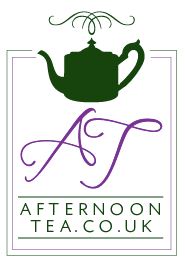 The AfternoonTea.co.uk Team
Here at Afternoon Tea Towers the team are always on the look out for Afternoon Tea related news, reviews, seasonal menus, special events and competitions.
You can get in touch with us via Twitter, Facebook and Google+ or email us at team@afternoontea.co.uk if you have anything you would like to share or contribute.
---
Read about the results of our survey to find the nation's favourite Afternoon Tea sandwiches.
TOP 10 AFTERNOON TEA SANDWICHES REVEALED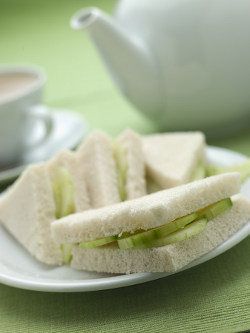 Thank you to everyone who took part in our survey to find the nation's favourite Afternoon Tea sandwich.
We can now reveal that smoked salmon and cream cheese on granary bread was the top choice.
The poll also revealed that the cucumber sandwich, which is traditionally associated with afternoon tea, was the preferred filling for just 8% of participants.
We asked our customers to name their favourite sandwich combination and a clear winner soon began to emerge.
Granary bread was the top choice overall, but white bread was still the preferred companion to the cucumber and cream cheese sandwich.
Top 10 Afternoon Tea sandwiches:
1. Smoked Salmon & Cream Cheese
2. Egg Mayonnaise & Cress
3. Chicken & Mayonnaise
4. Cucumber & Cream Cheese
5. Cheese & Chutney
6. Ham & Mustard
7. Prawn & Mayonnaise
8. Beef & Horseradish
9. Tuna & Mayonnaise
10. Roasted Vegetables & Cream Cheese
The number of people who participated in the survey was 3,648.
More posts from The AfternoonTea.co.uk Team