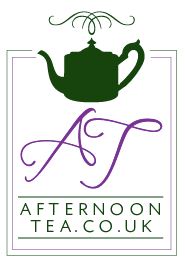 The AfternoonTea.co.uk Team
Here at Afternoon Tea Towers the team are always on the look out for Afternoon Tea related news, reviews, seasonal menus, special events and competitions.
You can get in touch with us via Twitter, Facebook and Google+ or email us at team@afternoontea.co.uk if you have anything you would like to share or contribute.
---
We can't get enough lemon curd here at Afternoon Tea HQ, so we couldn't resist making these gorgeous English Provender Co recipe Lemon Curd and Blueberry scones ready for Afternoon Tea Week!
You simple can't beat freshly baked scones, especially when they're bursting with fresh, juicy blueberries & served with lemon curd & clotted cream!
You'll need
300 g self- raising flour
1 teaspoon baking powder
75 g butter, cut into small squares
50 g caster sugar
100 g blueberries
3 tablespoons The English Provender Co. Luxury Lemon Curd
150 ml milk, plus extra for brushing
To serve: Clotted cream & The English Provender Co. Luxury Lemon Curd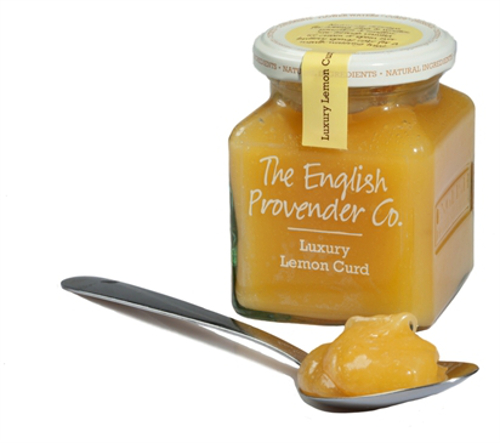 How to make
1. Preheat the oven to 200°C, Gas Mark 6. Sift the flour and baking powder into a bowl then rub in the butter, until the mixture resembles fine breadcrumbs.
2. Stir in the sugar and blueberries and mix well. Whisk together the milk and lemon curd and gently stir into the breadcrumb mixture, with a rounded knife until the mixture is a soft dough and comes together in a ball.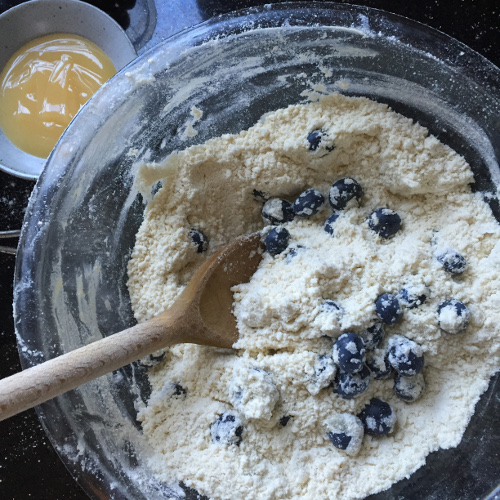 3. Gently knead on a lightly floured surface to remove any cracks. Roll out to 2 cm thickness, then using a 6 cm fluted pastry cutter, cut into rounds. Gather up any spare bits of dough and knead lightly, roll out and make more scones
4. Place on a baking tray, spacing them a little apart, brush the tops with milk and cook for 10-12 minutes, until risen and golden brown. Transfer to a cooling rack.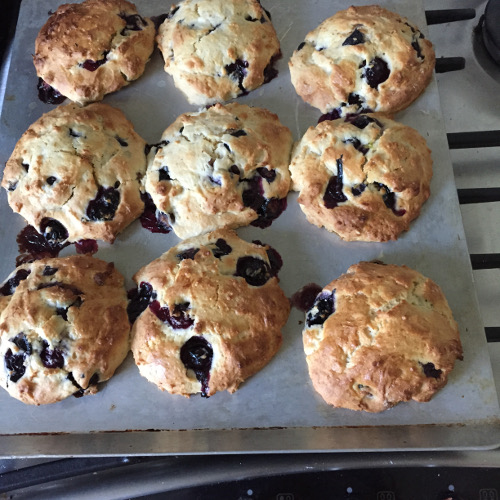 5. Delicious served warm or cold, split in half and top with clotted cream and lemon curd.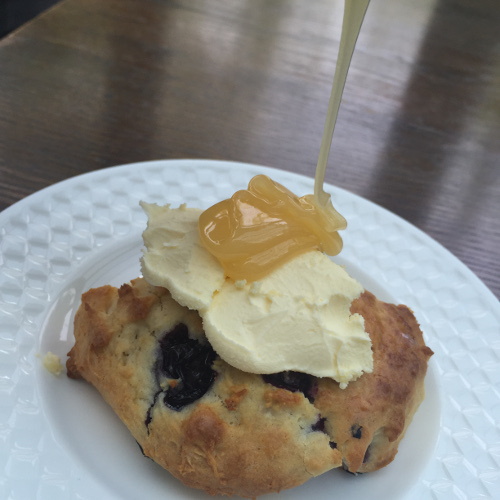 Cook's tip- handle the dough as little as possible or it will become tough. Any remaining scones can be stored in an airtight container for 2-3 days- just reheat in the oven.
More posts from The AfternoonTea.co.uk Team