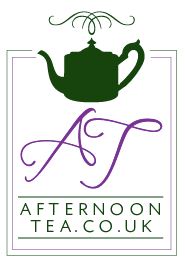 The AfternoonTea.co.uk Team
Here at Afternoon Tea Towers the team are always on the look out for Afternoon Tea related news, reviews, seasonal menus, special events and competitions.
You can get in touch with us via Twitter, Facebook and Google+ or email us at team@afternoontea.co.uk if you have anything you would like to share or contribute.
---
Ever wanted to learn more about the inspiring history of tea while enjoying a cup with afternoon tea? We've partnered with luxury London tea company Newby Teas to unlock the fascinating story of tea from past to present…
Newby is a tea company dedicated to reviving and honouring the lost culture of fine tea and is on a mission to restore the humble drink to its former glory. When we say 'fine tea', we mean real quality tea sourced from the very best estates in the world and preserved by experts at Newby's state-of-the art facility in the heart of India.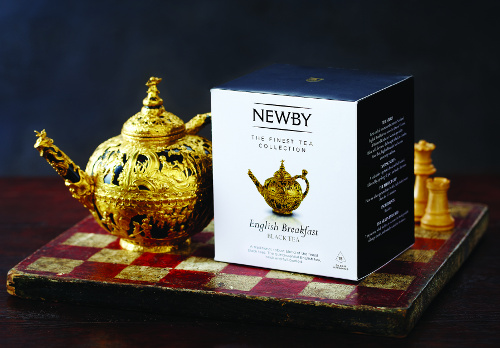 Newby's premium blends are inspired by craftsmanship and heritage and each one is personally tasted by Newby's Founder. The company uses only prime-season tea leaves and the purest ingredients available for truly unbeatable flavour.
Every one of Newby's teas draws inspiration from many fascinating periods of history, from traditional English Breakfast to modern Rooibos Orange, every blend touches upon a special moment in time. What's more, every aspect of the brand's beautiful packaging tells a unique story about tea's amazing heritage.
The Classic Tea Bag Collection uses a private collection of vintage Indian textiles as its inspiration, while Newby's range of Silken Pyramids showcases a range of precious objects and antique teawares from the world's largest private museum.
Both of these awe-inspiring collections showcase the beauty and diversity of tea and belong to Newby's Founder and to British registered charity the N. Sethia Foundation. The Foundation also predominantly owns Newby Teas and it is in this way that the company is able to champion and support culture and good causes around the world. You'll certainly find Newby in plenty of museums and unique afternoon tea spots as well as at British institutions and cultural events in London.
Newby believes that everybody should have the chance to experience truly fine tea and to be inspired by the history of the mysterious and celebrated king of beverages.
When you open up a box of Newby Tea, you'll experience colours, patterns, designs and flavours that pay homage to thousands of years of tea history and what's more, you'll find stories about antiques, decorative arts, inspiring emperors and more.
This unique tea company is the official partner of the Afternoon Tea Awards and Afternoon Tea Week 2017, and to celebrate, we're giving you the chance to win Newby's Classic Tea Bag Collection, 25 premium blends that celebrate craft and culture.
Follow Newby Teas on Instagram, Twitter and Facebook.
More posts from The AfternoonTea.co.uk Team