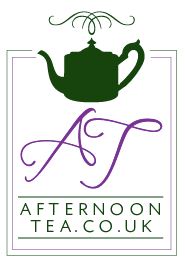 The AfternoonTea.co.uk Team
Here at Afternoon Tea Towers the team are always on the look out for Afternoon Tea related news, reviews, seasonal menus, special events and competitions.
You can get in touch with us via Twitter, Facebook and Google+ or email us at team@afternoontea.co.uk if you have anything you would like to share or contribute.
---
Perfect for Afternoon Tea or even after dinner, these beautifully light and crisp meringue kisses are delicately flavoured with rose water and sandwiched together with a creamy raspberry and white chocolate ganache.
Nielsen-Massey's rose water meringue kisses are bursting with tasty flavour and provide a delicious alternative choice of dessert.
Preparation time: 40 minutes
Baking time: 1 hour 15 minutes
Makes: 22
Ingredients:
For the meringues:
2 egg whites
110g caster sugar
½tsp Nielsen-Massey Rose Water
Pink food colouring
For the ganache:
100g white chocolate, chopped finely
70g double cream
60g raspberries
Pink food colouring, a few drops
Method:
1. Pre-heat the oven to 120°C (fan 100°C, gas mark 1). Line two baking sheets with non-stick baking parchment.
2. Put the egg whites into a clean, dry bowl and use an electric mixer to whisk the eggs until they form stiff peaks. Gradually add the sugar a tablespoon at a time, whisking well after each addition before adding the rose water. Whisk until the meringue looks thick, firm and glossy.
3. Gently fold in the pink food colour until you get the desired shade. Note the colour may fade slightly in the oven so you may want to colour the meringue slightly darker than the desired final shade.
4. Carefully spoon the meringue into a piping bag fitted with a large open star piping nozzle and gently squeeze until the meringue is just visible at the nozzle. Pipe small swirls approximately 3 cm in diameter onto the prepared baking sheets, leaving a gap of at least 3cm between each swirl.
5. Bake in the pre-heated oven for 1 hour - 1 hour 15 until the meringues are dry to the touch, easily peel off the paper and sound hollow if the bottom is very gently tapped. Turn off the oven and leave the meringues to cool with the door ajar. The meringues can be made in advance and kept for a week in an airtight container.
6. To make the ganache: heat the double cream over a low heat in a saucepan until just boiling. Remove from the heat and pour over the finely chopped chocolate. Stir well until the chocolate has melted and the mixture is smooth.
7. Lightly crush the fresh raspberries and fold into the ganache, you can also add a few drops of pink food colour to give a pink colour if desired. Chill for 15 -20 minutes or until thickened to a spreadable consistency.
To celebrate Afternoon Tea Week, Nielsen-Massey and BakingMad.com are offering a Luxury Afternoon Tea Voucher for 2 worth £60. For more information on how to enter, click here
More posts from The AfternoonTea.co.uk Team