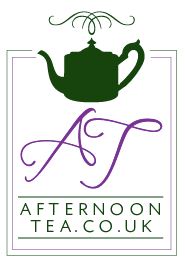 The AfternoonTea.co.uk Team
Here at Afternoon Tea Towers the team are always on the look out for Afternoon Tea related news, reviews, seasonal menus, special events and competitions.
You can get in touch with us via Twitter, Facebook and Google+ or email us at team@afternoontea.co.uk if you have anything you would like to share or contribute.
---
Martha Collison, quarter finalist of Great British Bakeoff 2014 has shared with us her ultimate Ginger Cake Recipe from her book Twist. A delicious baking project.
MY FAVOURITE GINGER CAKE
"There are few things more comforting than a big slab of sticky, moist ginger cake with its warm and spicy flavour. You get the gorgeous stickiness in this cake by using the melting method. Melting the fat with the sugars before adding the flour starts off the caramelisation process, allowing the sugar to melt more quickly when it is baked. Some brownies and blondies use the same technique, which gives a lovely chewiness and crumbs that easily stick together when pressed between your fingers.
Try to bake this as soon as you add the bicarbonate of soda, because the acidic treacle and dark sugars react with it, creating carbon dioxide, which makes the cake rise. If you wait, a lot of the gas will escape and the cake won't rise as well.

MAKES ONE 18cm CAKE
100g butter, plus extra for greasing
125g dark muscovado sugar 50g treacle
50g golden syrup
1 ball stem ginger, from a jar
in syrup
100ml whole milk
1 egg
125g plain flour
½ tsp bicarbonate of soda
½ tsp ground ginger
½ tsp ground cinnamon
You will also need an 18cm round tin.
1. Preheat the oven to 160°C/140°C fan/gas 3 then grease an 18cm tin and line with baking parchment.
2. Heat the butter, sugar, treacle and syrup together in a large saucepan, stirring until the butter is melted and the sugar has dissolved. Melting the fat and sugar together gives ginger cake its characteristic stickiness, so make sure the mixture is smooth and there are no grains of sugar visible. Finely chop the stem ginger.
3. Add the milk to the saucepan and whisk until combined. This will cool the mixture down before you add the egg, stopping it from scrambling. Beat in the egg then stir in the chopped stem ginger.
4. Sift the flour, bicarbonate of soda and spices together in a large bowl.
Pour the wet mixture over the top and beat together until smooth.
5. Pour into the tin then bake in the middle of the preheated oven for 40-50 minutes, or until firm and a skewer inserted comes out clean. Leave to cool completely in the tin before removing and adding toppings or enjoying just as it is."
Twist: Creative Ideas to Reinvent Your Baking by Martha Collison is available to purchase. You can buy the book here



More posts from The AfternoonTea.co.uk Team