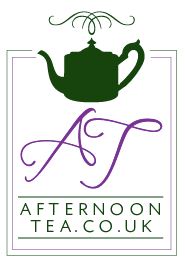 The AfternoonTea.co.uk Team
Here at Afternoon Tea Towers the team are always on the look out for Afternoon Tea related news, reviews, seasonal menus, special events and competitions.
You can get in touch with us via Twitter, Facebook and Google+ or email us at team@afternoontea.co.uk if you have anything you would like to share or contribute.
---
In celebration of Afternoon Tea Week, we interviewed the pastry chefs at Afternoon Tea Award winning venues to find out a little bit more about the talent behind some of the best Afternoon Teas in the U.K.
We chatted with Sarah Barber, executive pastry chef at Hotel Cafe Royal, winner of Best Traditional Afternoon Tea at the Afternoon Tea Awards, to give us an insight into what it takes to create an award winning Afternoon Tea.
How proud were you to win an Afternoon Tea Award?
Very proud, mostly for my pastry team who have put in a tremendous effort in the past 18 months to ensure the high level of patisserie we deliver for our Afternoon Tea offering today.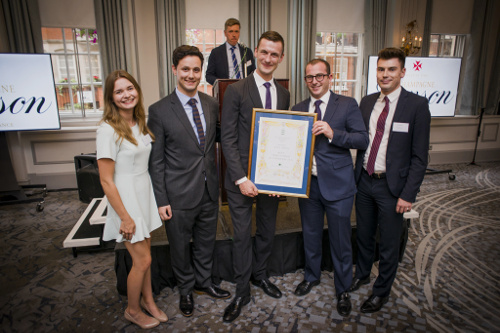 Martha Collison presenting the team at Hotel Cafe Royal with their Best Traditional Afternoon Tea Award
Why do you feel that Afternoon Tea proves to be such a timeless tradition? Afternoon Tea is a setting in which to relax with family and friends and enjoy the ambience and food at leisure.
What is the most difficult aspect of preparing an Afternoon Tea?
Nothing is difficult, it depends on how to perceive this, we love Afternoon Tea in my kitchen as it gives a chance for my senior chefs to be creative and deliver the best we can.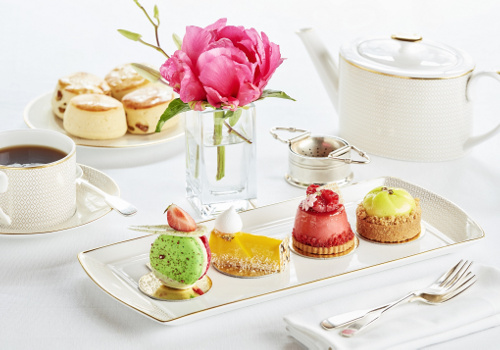 The award winning Afternoon Tea at Hotel Cafe Royal
The pastries in an Afternoon Tea are sometimes so well-crafted that it's almost a form of art, could you give us an insight into the work that goes into making your Afternoon Tea?
To develop one menu can often take several days or even weeks and we want the taste, appearance and art of patisserie to be extremely well executed. Perfection is the aim of the game.
What would you consider to be your signature pastry?
Our signature is our macaron as we constantly change the flavours and re-invent this classic with each seasonal menu change.
What style of tea do you feel best complements an Afternoon Tea?
Earl Grey, it's refreshing, light to the palette and balances in perfect harmony with the afternoon tea food menu. We offer over 25 varieties at the Oscar Wilde Bar at Hotel Cafe Royal!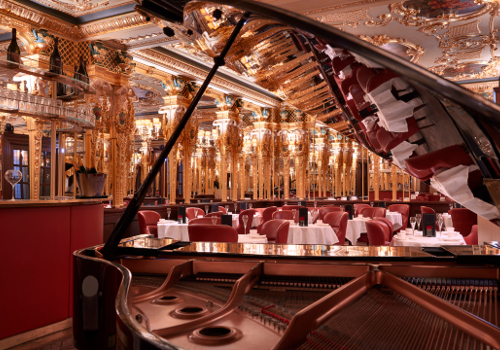 Inside the Oscar Wilde Bar

Where and how were you trained as a pastry chef?
I attended catering college and after just two years working in kitchens, at the age of 18, decided to move into patisserie as the work was more refined and precise and allowed me to be more creative and artistic. Demonstrations at The Chocolate Show, finals in the Academy of Culinary Arts Annual Awards of Excellence, a Silver Award for APC Dessert of the Year and the Salon Culinaire Display Plated Dessert Silver Award followed.
Who do you regard as your main culinary influences and how have they influenced you?
My culinary journey began at a very young age, as a child, always having watched my grandfather, also a professional chef (and incidentally a former head chef at Cafe Royal!). I was inspired by his passion and love for cooking.
There are lots of great pastry chefs on a global scale, I do personally like the Parisian style of patisserie.
For Afternoon Tea Week, we're running a survey to settle the age- old debate of whether you put clotted cream or jam on the scone first. What's your view on this?
Jam first, clotted cream after, so the jam moistens the scone first.
More posts from The AfternoonTea.co.uk Team