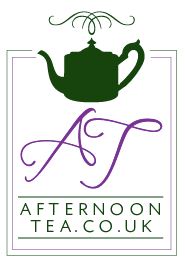 The AfternoonTea.co.uk Team
Here at Afternoon Tea Towers the team are always on the look out for Afternoon Tea related news, reviews, seasonal menus, special events and competitions.
You can get in touch with us via Twitter, Facebook and Google+ or email us at team@afternoontea.co.uk if you have anything you would like to share or contribute.
---
The afternoontea.co.uk team was lucky enough to be invited down to the Intercontinental Park Lane in the heart of Mayfair to enjoy their latest offering, a beautiful chocolate Afternoon Tea.
Please note this post is from 2016 and the information is now out of date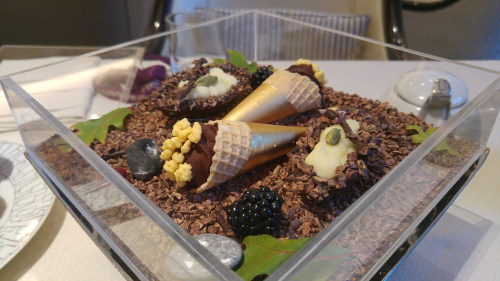 The new menu is a wonderful twist on the classic tea with chocolate elements throughout, all encompassed in creative ways and presented immaculately. To start we were recommend a tea by our waiter to complement the sandwiches, this was a 2nd flush Darjeeling and went exquisitely with the flavours of the savouries. For those of you, like myself, who especially like the savoury section of an Afternoon Tea this menu delivers, with a mix of new inventions and twists on classics - my personal favourite was the roast beef with white chocolate horseradish cream (inventive uses of chocolate throughout!).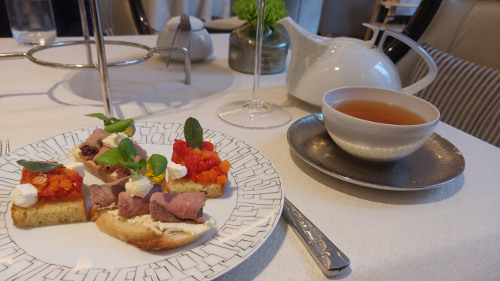 Next up were the scones, these were a great example of how a scone should be made and served. They weren't too big as to detract from the desserts but the flavours shone through, complemented by an incredible salted caramel sauce that could've been eaten all by itself.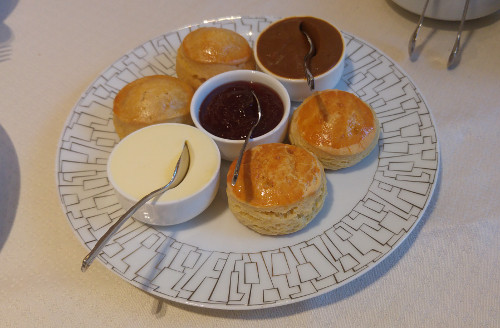 The chocolate delights final section really was a sight to behold, presented in a Perspex box styled with chocolate soil and pebbles master chocolatier Paul A. Young has crafted some incredible treats. These aren't your run of the mill chocolate cakes, they are wonka-esque creations with beautiful flavour combinations and equally exciting designs. My personal favourite was the Autumn chocolate sphere, an incredible creation of 72% Venezuelan chocolate, textured chocolate soil, salted caramelised hazelnuts, blackcurrant, thyme leaves and toasted walnut oil that must be tried to be believed!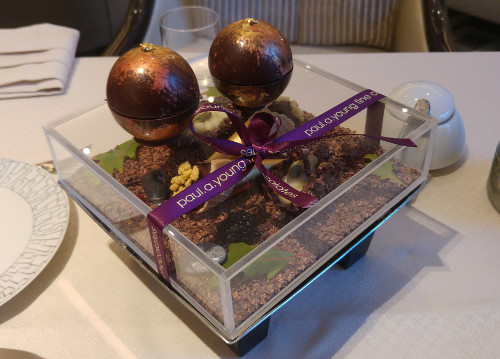 To finish, our waiter was back with yet another wonderful tea suggestion - this time a special creation he called 'the after eight tea' that was the perfect palette cleanser following the rich delights that preceded it.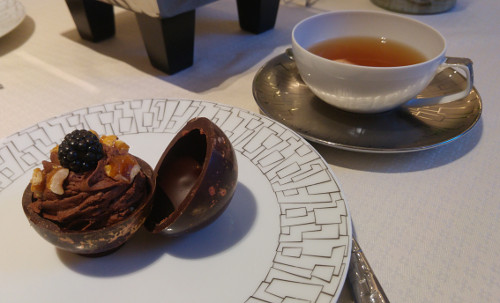 More posts from The AfternoonTea.co.uk Team