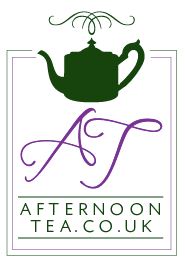 The AfternoonTea.co.uk Team
Here at Afternoon Tea Towers the team are always on the look out for Afternoon Tea related news, reviews, seasonal menus, special events and competitions.
You can get in touch with us via Twitter, Facebook and Google+ or email us at team@afternoontea.co.uk if you have anything you would like to share or contribute.
---
To celebrate Afternoon Tea Week, Martha Collison has shared recipes from her new book, Crave, with us.
While visiting Scotland and Northern Ireland, I found that the humble scone is quite the centre of attention. Our simple jam- and-cream offering, with the occasional raisin thrown in, doesn't quite cut it compared with the likes of treacle, cinnamon or cherry scones. This is a simple scone with a bit of a makeover: glazed with sticky honey and generously smothered in clotted cream and tart rhubarb compote.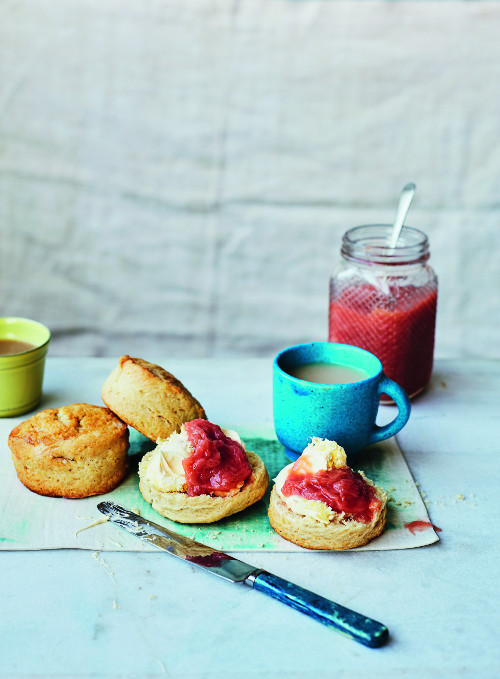 MAKES ABOUT 9 SCONES
PREP TIME: 30 MINS
COOKING TIME: 12-15 MINS

RHUBARB COMPOTE
200g rhubarb, trimmed and cut into small pieces
50g caster sugar
100ml orange juice

HONEY SCONES
300g self-raising flour, plus extra for dusting
75g cold butter, cubed
25g caster sugar
2 tbsp runny honey, plus extra for glazing
125ml whole milk
Clotted cream, to serve

1. Preheat the oven to 200°C/180°C fan/gas 6 and line a baking tray with baking parchment.

2. Place the rhubarb in a saucepan with the sugar and orange juice. Simmer over a medium heat for about 10 minutes, stirring occasionally, until the rhubarb pieces have completely broken down and the mixture is thick and sticky. Spoon into a small jar or ramekin and leave to cool.

3. To make the scones, place the flour in a large bowl and add the cubes of butter. Quickly rub the butter into the flour using your fingertips until the mixture resembles fine breadcrumbs. Stir in the sugar and make a well in the centre.

4. Pour the honey into the centre of the well, then gradually add the milk, stirring it into the mixture using a round-ended knife. A soft, rough dough will form. Tip the dough out on to a lightly floured worktop and knead very briefly to smooth out the dough. Over-handling the dough will make your scones tough and flat, so knead as little as possible.

5. Gently roll the dough out to a thickness of around 3cm. Cut into rounds using a 6cm pastry cutter, cutting straight down and not twisting, as twisting prevents the scones from rising properly. Very gently re-roll the remaining dough, taking care not to handle it too much, and punch out more scones - you should get 9 in total. Arrange the scones on the lined baking tray and brush the tops with a little extra honey.

6. Bake for 12-15 minutes or until risen and golden brown. Serve warm from the oven, split in half, with big dollops of clotted cream and rhubarb compote.
This recipe is from Crave by Martha Collison. For more info about Crave and to purchase here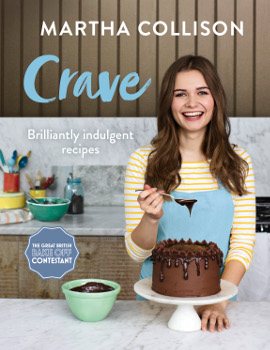 More posts from The AfternoonTea.co.uk Team