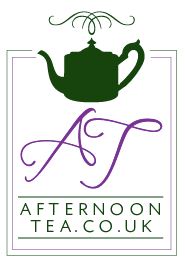 The AfternoonTea.co.uk Team
Here at Afternoon Tea Towers the team are always on the look out for Afternoon Tea related news, reviews, seasonal menus, special events and competitions.
You can get in touch with us via Twitter, Facebook and Google+ or email us at team@afternoontea.co.uk if you have anything you would like to share or contribute.
---
The AfternoonTea.co.uk team escaped the hustle and bustle of Oxford Street London to warm up and try their stunning festive Afternoon Tea, available now until January 8th 2017.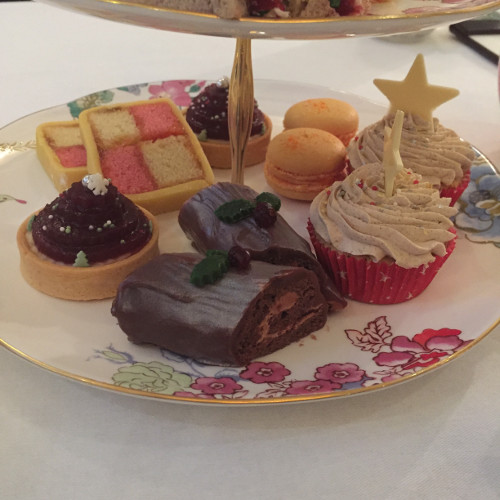 Picture the Scene. London's Oxford street, on a drizzly, freezing November Sunday, the first 'proper' Christmas shopping day of the year. Shoppers swarmed this way and that, laden with bags, as we made our way through them, as the cold nipped our noses, and the fairy lights twinkled overhead.
Breaking free from the hustle and bustle, just as the sounds of the crowds quietened, we came into sight of The Arch hotel, a dapper porter holding a much-welcomed umbrella for us, becoming us to enter warm, firelit lobby. All memory of the madness outside was immediately forgotten.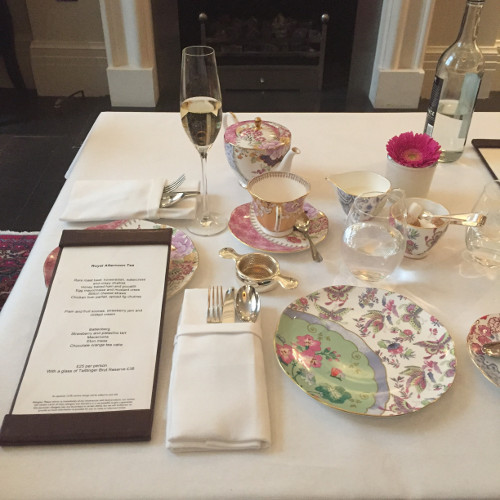 Greeted cordially by our waistcoated maître d', we were shown to the privacy of the prestigious, yet cosy Martini Library, where a low table had already been set with a contemporary, yet classic, colourful patterned tea service. The gentleman promised our experience would be 'just like being at home,' and, looking around at the luxe furnishings, soft lighting, and real roaring fireplace, we had to remark that it was probably going to be considerably comfier than our house! We clinked our glasses of fine Tattinger champagne, sunk into the velvety, cushioned sofa, and lost ourselves in the many gorgeous coffee table books that dotted the room, whilst we waited for our tea and treats to arrive.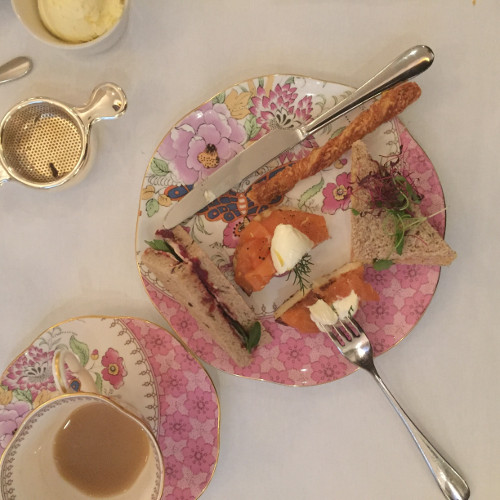 We plumped for two pots of strong, classic English Breakfast tea, as we wanted it to set off what promised to be a flavourful menu, however could have chosen from a list of six black, green or fruity spiced mixes, so all palates are catered for. Three 'floors' of nibbles arrived, all with a festive flavour and finish. Savouries included the classic Turkey and cranberry sarnie, and moreish stilton straws, whilst on the low plate lay festive yule logs, clementine macaroons, and scones, atop with a light dusting of icing sugar 'snow'. A hugely delighting 'foodie' factor was that we could tell every single piece had been made freshly, from the way the buttery soft salmon blini didn't crumble, to the way the moist Battenberg cake melted in the mouth, and oozed with fresh apricot paste. Those who usually shy away from 'strong' flavours such as cinnamon or orange needn't fear, as these tastes are milder; the cinnamon cupcake was a favourite as it's spicy notes weren't overwhelming. No mince pies… but who needs a mince pie when you have a miniature yule log, decorated with even more tiny red and green Christmas trees?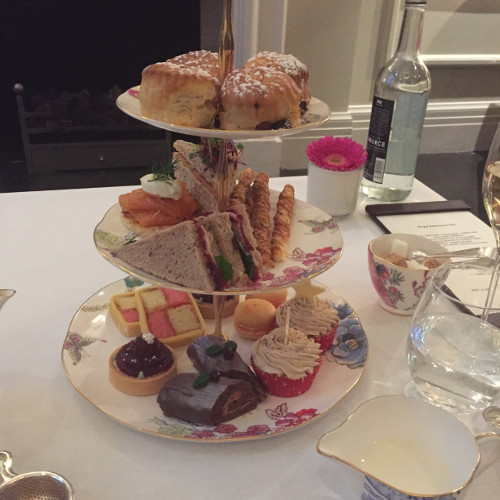 As our plates got slowly emptier (and everything was completely gone, by the time we finished!), we reclined into satisfied silence, on the cushions and looked out at the dark, cold, wintry street outside. We had to admit, we were feeling pretty Christmassy! The Arch had been the perfect haven to kick off our boots and kick off the festive season in style and taste, and is the ideal antidote to a day's Christmas shopping.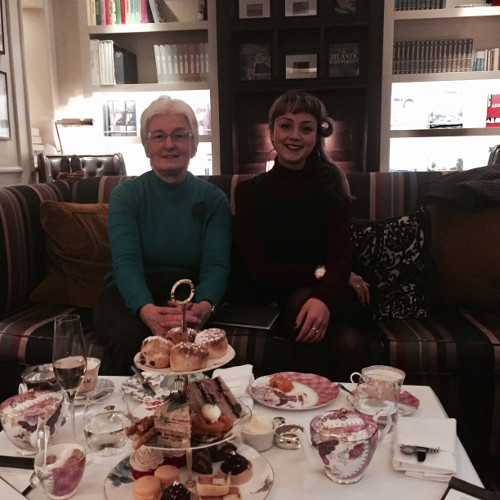 More posts from The AfternoonTea.co.uk Team