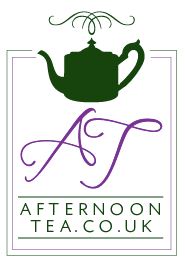 The AfternoonTea.co.uk Team
Here at Afternoon Tea Towers the team are always on the look out for Afternoon Tea related news, reviews, seasonal menus, special events and competitions.
You can get in touch with us via Twitter, Facebook and Google+ or email us at team@afternoontea.co.uk if you have anything you would like to share or contribute.
---
A 'Earl Grey and lemon teapot' recipe from Will Torrent's new book How to Make Afternoon Tea at Home. Bake for your mum this Mother's Day for a special treat!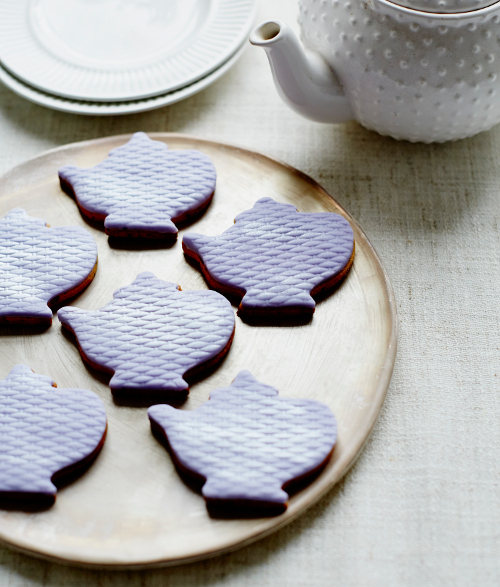 What's more British that a cup of tea and a biscuit? Well I've combined those two, with my Earl Grey-infused lemon biscuits cut in the shape of a teapot! I've created the texture on the icing with a textured rolling mat. You can find really elaborately designed ones in good cake decorating shops or online.

4 teaspoons loose Earl Grey tea leaves
200 g butter, softened
175 g golden caster sugar
zest of 1 lemon
1 teaspoon vanilla extract
1 egg, lightly beaten
a few drops of foodgrade bergamot oil (optional)
425 g plain flour
1 teaspoon baking powder
a pinch of salt
icing sugar, for rolling out
400 g coloured sugarpaste icing
lustre dust, to decorate (optional)
a teapot-shaped cookie cutter
2 baking sheets lined with baking parchment
a textured silicon rolling mat (optional)

Makes about 24

Tip the Earl Grey tea leaves into a mortar and gently grind with the pestle; they should retain a little texture. If the leaves are too finely ground they will make the shortbreads a grey colour.

Cream together the butter and sugar until pale and light. Add the tea leaves and lemon zest and mix again.

Gradually add the egg in two or three additions and mix until thoroughly combined. Sift together the flour, baking powder and salt into the bowl and continue mixing until combined.

Bring the dough together into a ball using your hands, flatten into a disc, wrap in cling film and chill for 2 hours or until firm.

Roll the dough out on a lightly floured work surface to a thickness of around 3 mm and use the teapot-shaped cookie cutter to stamp out shapes from the dough and arrange on the lined baking sheets. Gather the dough off-cuts and re-roll to make more shapes and chill the biscuits for a further 30 minutes.

Preheat the oven to 170°C (325°F) Gas 3.

Bake the biscuits on the middle shelf of the preheated oven for about 12 minutes until lightly golden and firm to the touch. Leave to cool on the sheets for 2 minutes and then transfer to a wire rack until cold.

Lightly dust the work surface with icing sugar and roll out the sugarpaste in the colour of your choice to a thickness of about 2 mm. Lay the textured mat if using on top and give another couple of turns of the rolling pin to press the indents into the icing. Using the cookie cutter, stamp out a shape from the icing, lightly brush one biscuit with water and lay the icing shape neatly on top. Gently press the two together and repeat until all of the biscuits are covered. Using a clean paintbrush, decorate each biscuit with lustre if you wish. Leave to dry out before serving.

This is an extract from Afternoon Tea at Home by Will Torrent, photography by Matt Russell, published by Ryland Peter & Small.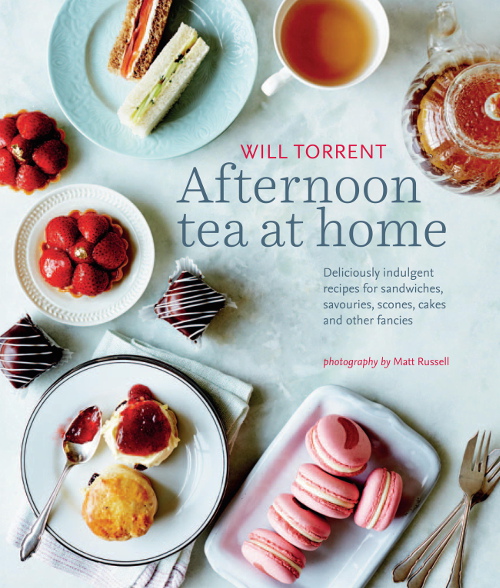 More posts from The AfternoonTea.co.uk Team