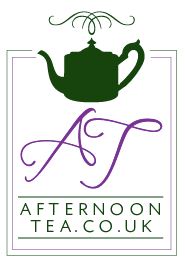 The AfternoonTea.co.uk Team
Here at Afternoon Tea Towers the team are always on the look out for Afternoon Tea related news, reviews, seasonal menus, special events and competitions.
You can get in touch with us via Twitter, Facebook and Google+ or email us at team@afternoontea.co.uk if you have anything you would like to share or contribute.
---
The Afternoon Tea Team visited sunny Somerset this week to attend the Clipper Best Afternoon Tea Shop 2017 awards, where the winner was unveiled by the lovely Kirsty Allsopp.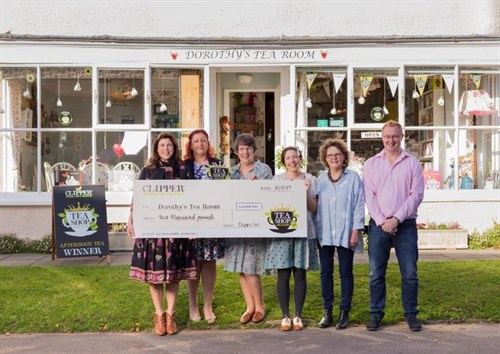 This summer Clipper Teas launched their very first Tea Shop Awards, and searched high and low with the help of much loved TV personality Kirsty Allsopp, to find the UK's best Tea Shop.
Whilst on the hunt Clipper looked at a wide range of wonderful tea shops - from the cool and quirky, to the traditional and quintessentially British. Just 6 finalists were selected, and then it was put to a public vote.
Kirsty Allsopp and Clipper were proud to announce the winner of Best Afternoon Tea Shop in the UK was Dorothy's in Somerset, which had already won an award in the 'Best Afternoon Tea' Category - "One of my favourite treats is to have is a traditional afternoon cream tea and Dorothy's was spot on. With quaint sandwiches and scones, served with homemade jam and lashings of clotted cream, it is both mine and Clipper's chosen tea shop for the Best Afternoon Tea category" Kirsty said.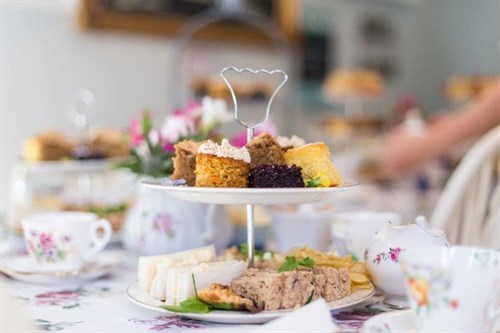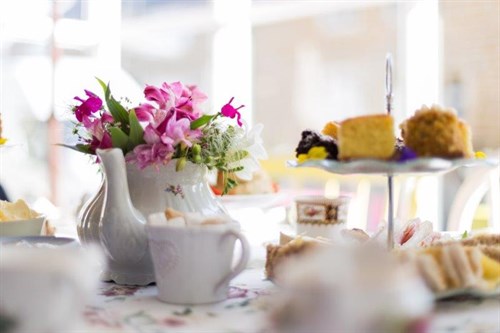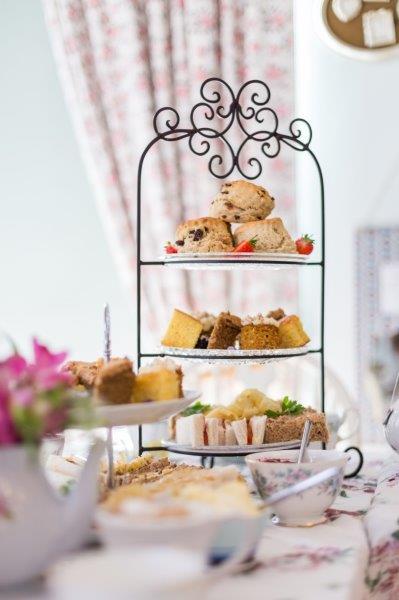 The teashop fended off competition from far afield as Perthshire and Lincolnshire, as well as three entries from elsewhere in the West Country.
The gorgeous Dorothy's Teashop is located in the town of Hinton St George, and manages to marry together dainty tradition with cosy charm with vintage style crockery and comfortable seating. The homemade treats are all made with love and care. Well worth going out of your way to visit, and once you do you will experience why it was the winner.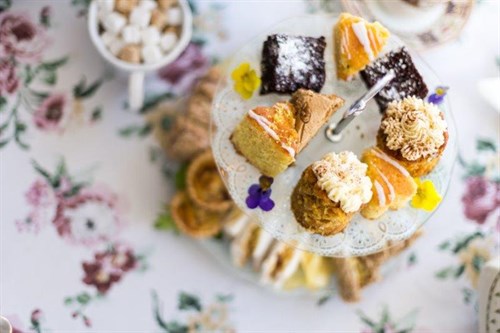 Once Kirsty announced the winner we were treated to Afternoon Tea at Dorothy's Tea Shop, featuring an array of delicious cakes and sandwiches, complimented (of course!) with perfectly brewed Clipper tea.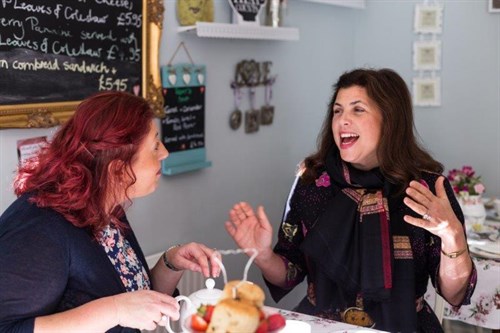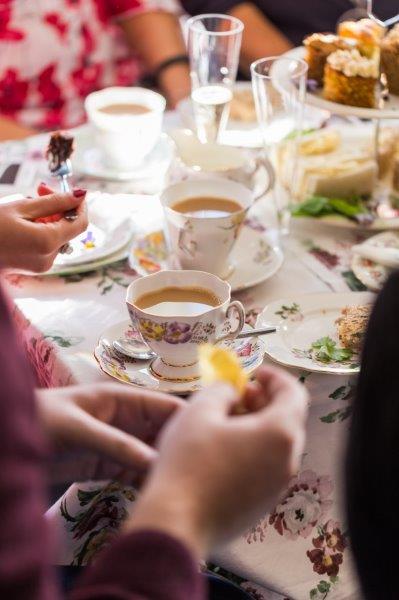 Whilst Dorothy's was the winner by public vote, there were five other fabulous finalists. Kirsty visited each, here's what she had to say -
Leadenham Teahouse, Lincolnshire
"This Lincolnshire teahouse captures so perfectly what I believe a quintessential tearoom should be. It is traditional in both its menu and pretty interior which of course is complete with floral bunting and tealights."
Quirky Tea's, Plymouth
"Quirky Tea's certainly lives up to its name with its window display of hanging saucers, and the Princess Tea parties on offer! They also sell a wide variety of scrumptious bakes from sponges to scones."
Heaven Scent, Perthshire
"Heaven Scent leads the way in providing a unique tea experience. The café itself is a wonderful synthesis of urban and rural, with its modern décor set against the backdrop of a charming countryside village. It even boasts a Secret Garden and a surreptitious door disguised as a fridge!"
Woods Café, Cornwall
"Nestled in Cardinham Woods in Bodmin, Woods Café definitely has the cosiest and snuggest feel. I could just see myself settling down in front of the fire with a scone and a warming cup of Clipper tea on an Autumnal afternoon."
Rock Pool Café, Cornwall
"I love the Rock Pool Café for its distinctly Cornish feel. They really capture the beauty of the coast in both the décor and in their lovely menu - it's a fabulous little place to seek refuge after a blustery walk along the coastline."
More posts from The AfternoonTea.co.uk Team