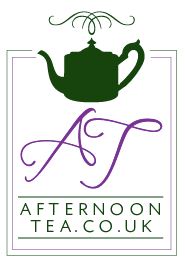 The AfternoonTea.co.uk Team
Here at Afternoon Tea Towers the team are always on the look out for Afternoon Tea related news, reviews, seasonal menus, special events and competitions.
You can get in touch with us via Twitter, Facebook and Google+ or email us at team@afternoontea.co.uk if you have anything you would like to share or contribute.
---
Afternoon Tea Week is now well and truly over, but we're still in the mood for celebrating the great British tradition of Afternoon Tea. We've interviewed the pastry chef's behind the Afternoon Tea Award Winners to find out the talent behind your tea.
We chatted with Peter Sawbridge, the pastry chef from the Millennium Mayfair, winner of Best Children's Afternoon Tea for their Little Bear Afternoon Tea. This fun Afternoon Tea designed for your little ones features a selection of filled sandwiches of strawberry jam and peanut butter, sweet delights such as traffic light jellies and their very own 'Ask Alfred' Teddy Bear as a special gift to take home.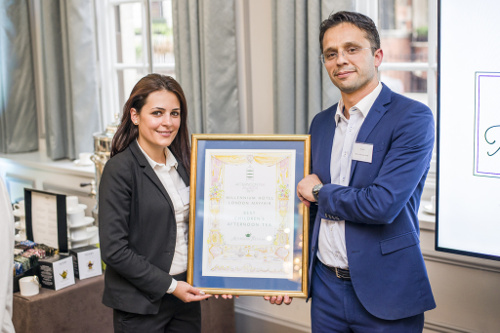 The team from the Millennium Mayfair with their Afternoon Tea Award
This elegant venue also provides a luxurious Afternoon Tea for adults too consisting of a whole host of sumptuous sweet and savoury treats. Guests looking to truly indulge can upgrade to the Celebration Afternoon Tea including a glass of Moet & Chandon Champagne.
This experience can be enjoyed as family day out with the Mother & Daughter Afternoon Tea packages priced at £44.50 for two including a Bellini for the parent and a mocktail for the child.
Peter Sawbridge was kind enough to answer our questions to give an insight into the exciting Afternoon Tea process at Millennium Mayfair.
How proud were you to win an Afternoon Tea Award?
It was a great feeling along with the team to be recognised in such a way, it makes you feel proud that all the efforts and hard work put in has not gone unseen.
Why do you feel that Afternoon Tea proves to be such a timeless tradition?
In the recent years we have seen a renaissance of Afternoon Tea. Chefs have been pushing boundaries to be creative and take it to the next level yet keeping in mind the tradition.
What is the most difficult aspect of preparing an Afternoon Tea?
Getting the perfect scone! As easy as they look, getting a perfect scone is always the greatest challenge for the pastry chef.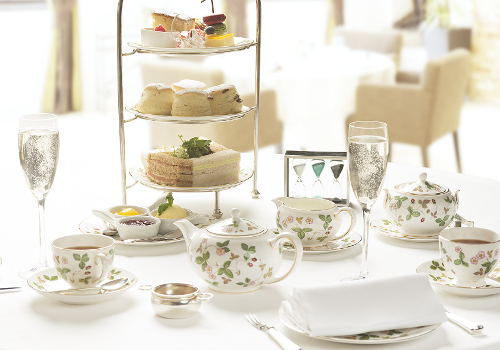 The Afternoon Tea at Millennium Mayfair
Could you give us an insight into the work that goes into making your Afternoon Tea?
Personally, I prefer being influenced by the seasons and the ingredients available. Before we launch any new menu there is a considerable amount of research and trials put in. It's after we have ticked all the boxes and we know that this can be consistently executed with perfection that it features on the menu.
What would you consider to be your signature pastry?
Valhorna dark chocolate mousse with kumquat gel and amaretto macaroon
What style of tea do you feel best complements an Afternoon Tea?
I'm pretty traditional with my teas, so I'm not much into the flavoured ones. A perfect Darjeeling is my taste.
How were you trained as a pastry chef?
I do not have any formal training in the pastry industry, and I am pretty much self-taught
Who do you regard as your main culinary influences and how have they influenced you?
I spent my early years on the cruise line so I guess all the Exec chefs that I worked with there were great influences on me. They all taught the different aspects of succeeding in large and intense kitchens.
For Afternoon Tea Week last month, we ran a survey to settle the age- old debate of whether you put clotted cream or jam on the scone first. What's your view on this?
Cream first and then the jam.
More posts from The AfternoonTea.co.uk Team