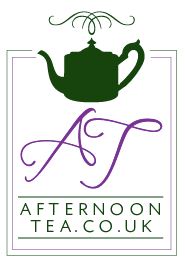 The AfternoonTea.co.uk Team
Here at Afternoon Tea Towers the team are always on the look out for Afternoon Tea related news, reviews, seasonal menus, special events and competitions.
You can get in touch with us via Twitter, Facebook and Google+ or email us at team@afternoontea.co.uk if you have anything you would like to share or contribute.
---
The AfternoonTea.co.uk team visited The Mayfair Kitchen in London to try their new Charbonnel et Walker Afternoon Tea.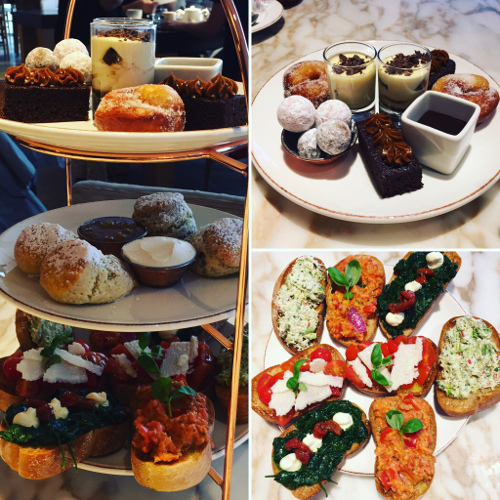 Just a few minutes walk from Green Park tube station, the surroundings of The May Fair Kitchen exude luxury and provide a variety of possibilities of how to spend your afternoon after indulging in a delicious Afternoon Tea. Perhaps a little stroll around Mayfair's shops, a trip to Buckingham Palace, or maybe a bike around Hyde Park.
On arrival to The May Fair Kitchen, the hostesses were immediately warm and welcoming. My companion and I were relieved of our coats and bags and led to our table, which was a gorgeous white marble, and given the Afternoon Tea menu. I opted for Earl Grey, and my guest chose a coffee. We were assured if we wanted any refills, they would oblige free of charge. As we settled in to our comfortable seats, we noticed how bright and airy the surroundings are, and how the restaurant is flooded with an attractive natural light from the floor to ceiling windows.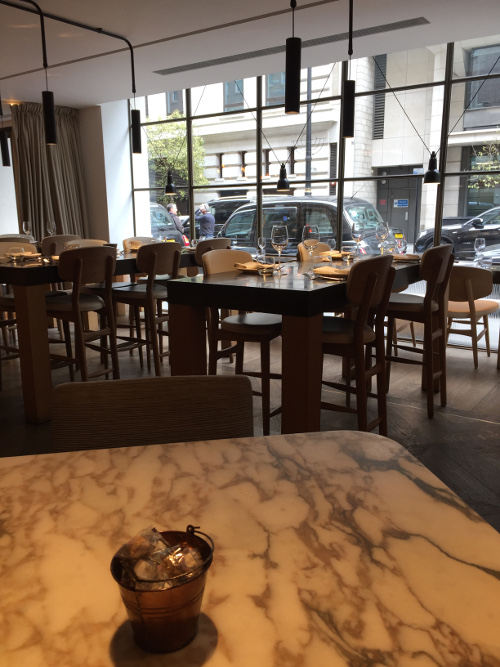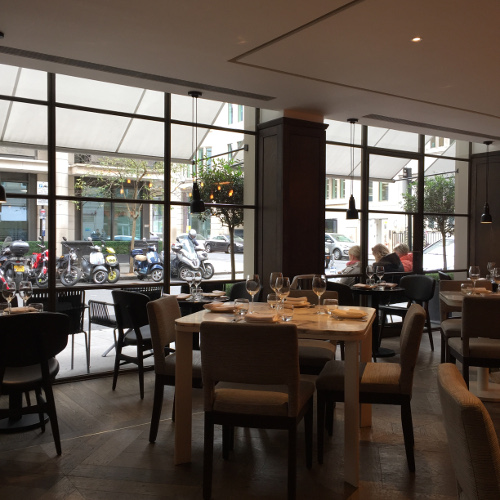 A friendly server explained the Afternoon Tea menu to us. For the current menu, The May Fair Kitchen have teamed up with luxury chocolatier Charbonnel et Walker to create a deliciously chocolatey menu, but with a refreshing Mediterranean twist. We eagerly awaited our stand, which came out all at once, stuffed with delicious goodies.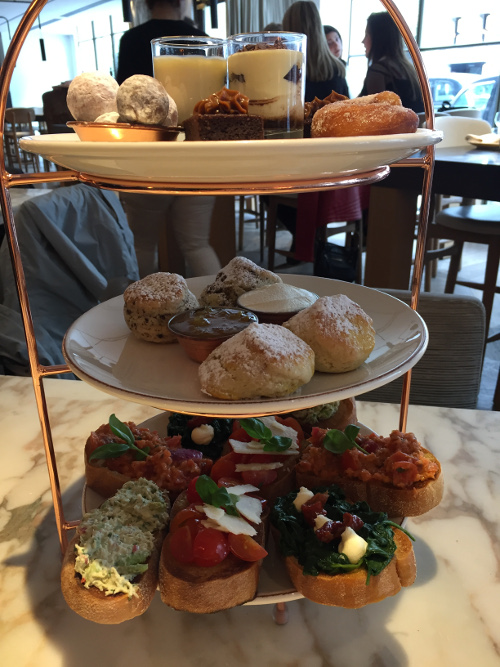 The bottom tier was a trio of different bruschetta and a pan con tomate (a nod to The May Fair Kitchen's menu). Our favourite was the pan con tomate, which provided an excellent combination of tomato and garlic garnished with a generous drizzle of high quality olive oil. The three bruschetta were topped with cherry tomato and basil, spinach and soft cheese, and, another highlight, the king crab with avocado and chilli. These savouries were a delicious reinvention of the traditional finger sandwich portion of the Afternoon Tea, the citrus notes of my Earl Grey complimenting the flavours of the bruschetta nicely.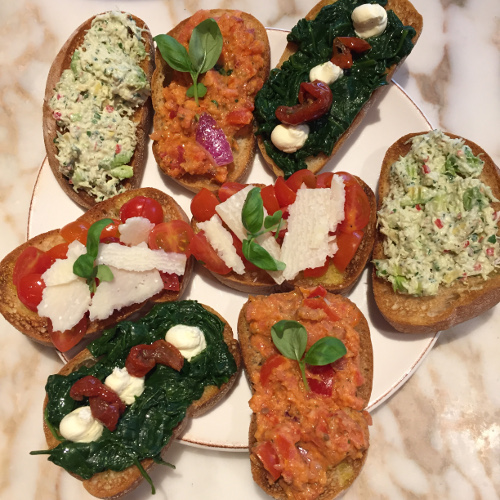 We tucked in to the scones - one Sicilian lemon, and one flaked with Charbonnel et Walker chocolate, both delicately dusted with icing sugar and accompanied with a delicious mascarpone cream, and a specially made orange and nectarine preserve.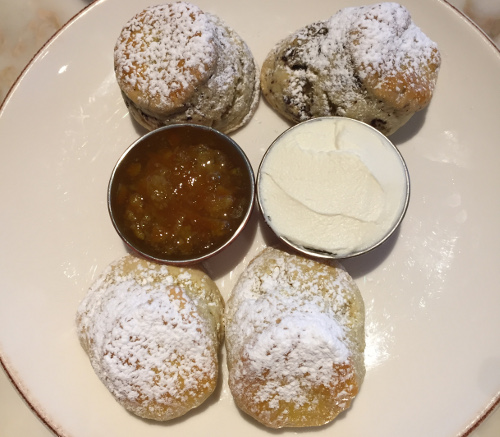 By the time we reached the sweet tier, we were definitely struggling, but the treats were just too tempting to resist. There was a tiny tiramisu, little doughnuts dusted with sugar and cinnamon complete with a Charbonnel et Walker dipping sauce and Charbonnel et Walkers signature chocolate truffles. My personal favourite was the flourless chocolate and orange cake with salted caramel icing - another citrus Mediterranean touch to help balance out the rich chocolate featured throughout the tea.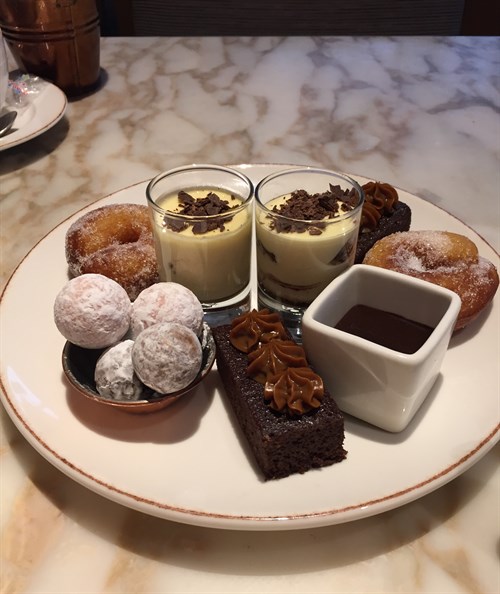 All in all, the experience was delightful, from the helpful and friendly staff, to the bright and airy surroundings and big windows for people watching. The delicious, decadent chocolate flavours featured in the Afternoon Tea are balanced with citrusy flavours throughout. If you love chocolate, and fancy trying something a little different, the Charbonnel et Walker Afternoon Tea at The May Fair Kitchen is the perfect way to spend a relaxing afternoon.
More posts from The AfternoonTea.co.uk Team