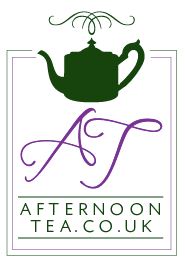 The AfternoonTea.co.uk Team
Here at Afternoon Tea Towers the team are always on the look out for Afternoon Tea related news, reviews, seasonal menus, special events and competitions.
You can get in touch with us via Twitter, Facebook and Google+ or email us at team@afternoontea.co.uk if you have anything you would like to share or contribute.
---
Calling all Halloween lovers! We tried the stunning Biscuiteers Haunted Halloween biscuit tin, featuring an array of spooktacular treats!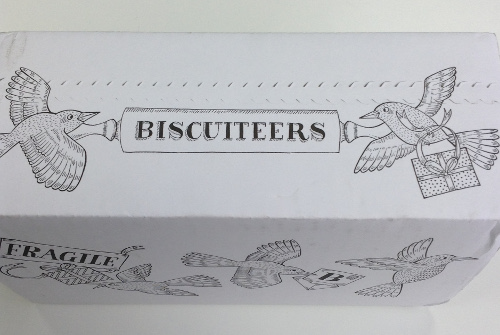 Who doesn't love receiving a little gift in the post? And also who doesn't like biscuits? Well luckily for everyone - because we can't think of anyone who doesn't like these things - Biscuiteers combines both with their gorgeous hand-iced boutique biscuits which they send for you as an edible greeting in the post.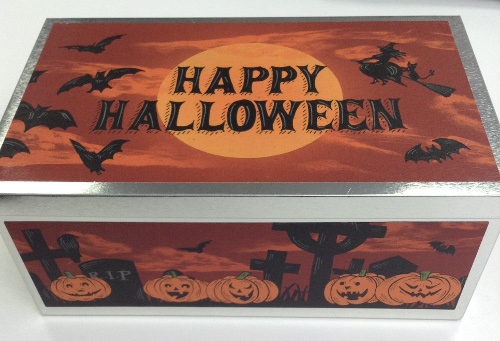 Created by Harriet Hastings with her husband Steve Congdon, Biscuiteers launched with the mission statement 'Why send flowers when you can send biscuits instead?' And after receiving some ourselves, here at AfternoonTea.co.uk, we definitely agree. The boutique has worked together with amazing brands such as Mulberry, Boden, Swatch, and Burberry as well as many others to create bespoke designs.
We were lucky enough to try out the 'Haunted House' biscuit tin. Each aspect of receiving the biscuits is a joy. They come beautifully presented in a gorgeous decorated tin, which is lovely enough to keep and save for… future biscuits? Ala our namesake, we've used ours to store teabags for our Afternoon Tea (!)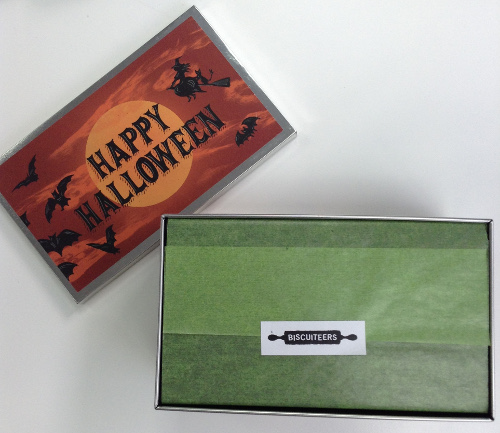 There are 9 generously-sized biscuits in the tin, including a haunted house, and 5 ghoulish characters. Each biscuit has been carefully hand iced by the skilled decorators at Biscuiteers, which is hard to believe considering the detailing on each biscuit. They are fixed to each layer of card with icing so they remain in tract in the post. The biscuits look too good to eat, but we were happy to finally break in to the tin. This range is chocolate flavoured, which everyone in the office agreed was delicious!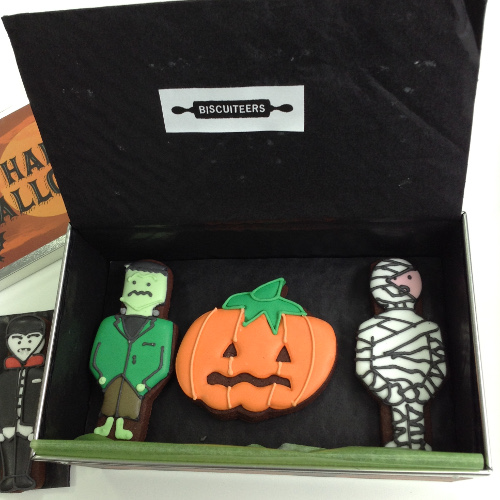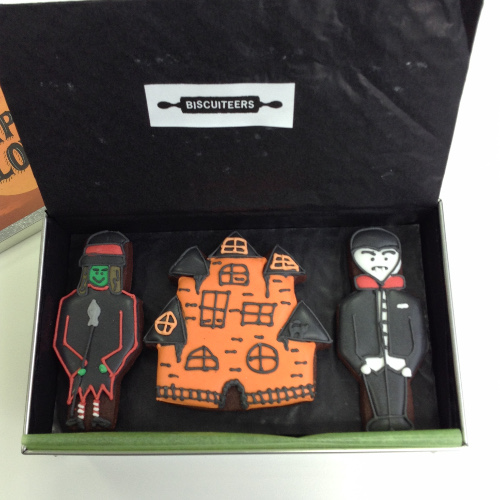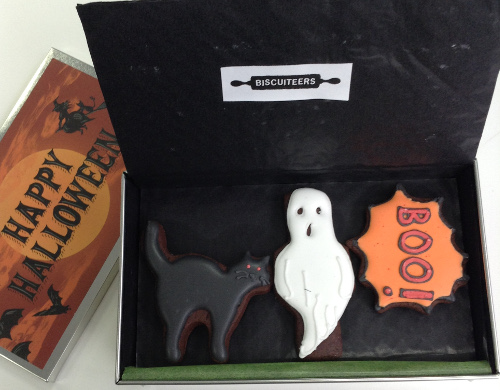 Creating seasonal lines is at the heart of Biscuiteers, so if you like the look of these we highly recommend getting these before they go! Otherwise, they keep in touch with the seasons and themes, so before long you will find something you love.
The boutique offers beautiful treats for a whole wide range of occasions, including personalised treats, and fizz hampers. They also offer a Beatrix Potter range, the perfect gift for fans of the tales. You can also find gluten free goodies here.
We highly recommend this either as a celebration treat, or as a gift to someone else. They truly are as beautiful as flowers, and we can assure you, much more delicious!
Biscuiteers have a physical boutique in London's Notting Hill, where they offer a wide range of experiences including icing classes, and experiences such as this London themed Afternoon Tea for two - more info here.
More posts from The AfternoonTea.co.uk Team