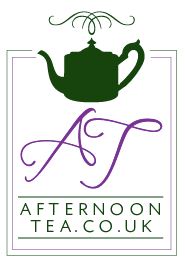 The AfternoonTea.co.uk Team
Here at Afternoon Tea Towers the team are always on the look out for Afternoon Tea related news, reviews, seasonal menus, special events and competitions.
You can get in touch with us via Twitter, Facebook and Google+ or email us at team@afternoontea.co.uk if you have anything you would like to share or contribute.
---
Enjoy luxury dining experiences from the comfort of your home with these indulgent hampers. We've rounded up 10 that we think that any Afternoon tea lover will enjoy - available for delivery UK-Wide.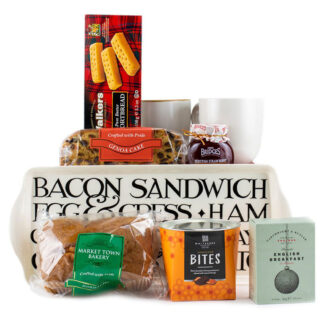 1. Afternoon Tea Hamper
We've all missed the great tradition of Afternoon Tea and with this hamper you can enjoy a variety of treats delivered to your door. The hamper includes Cartwright & Butler teas with a host of delicious cakes and biscuits and comes complete with two mugs and a tray.
Find out more here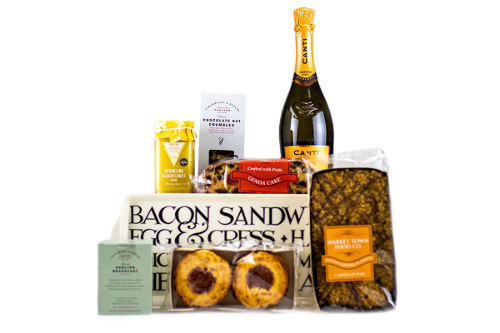 2. Sparkling Afternoon Tea Hamper
Indulge yourself with a variety of delicious sweet treats topped off with Prosecco with the Sparking Afternoon Tea hamper. Hamper includes salted caramel flapjack traybake, macarons and more complete with serving tray.
Find out more here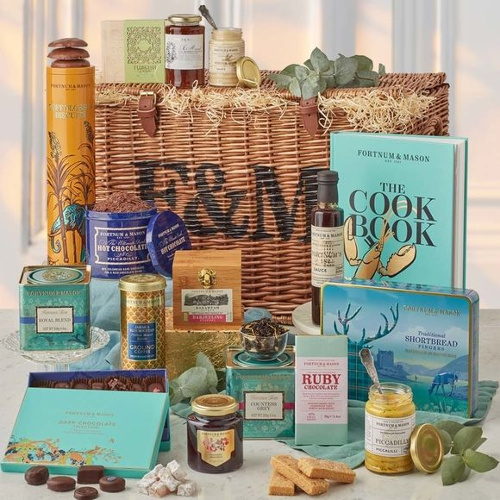 3. Fortnum & Mason The Gourmand's Hamper
If you're feeling extra indulgent, treat yourself to the Gourmand Hamper from Fortnum's. Laden with a variety of delicious goodies it is the ultimate feast. Enjoy the famous teas, marmalades, condiments and preserves aplenty as well as finest chocolate - in both drinking and eating form - as well as biscuits and other sweet delicacies.
Find out more here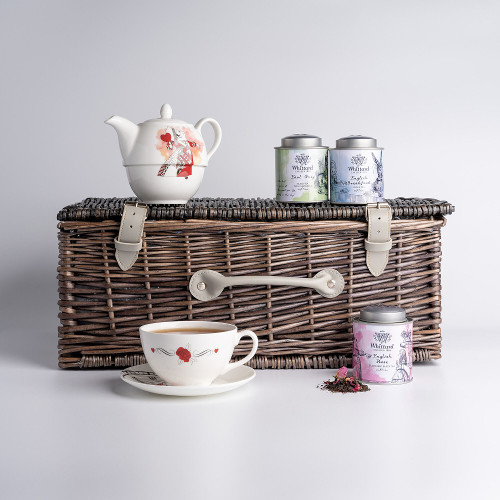 4. Fit For A Queen Alice Range Hamper
This limited edition hamper features treats fit for even the most discerning queen. The one person hamper is the perfect gift for someone special or as a treat for yourself. Includes a Queen of hearts tea pot with matching cup and saucer. It also includes three mini caddies of quintessentially British tea - English breakfast, English Rose and Earl Grey.
Find out more here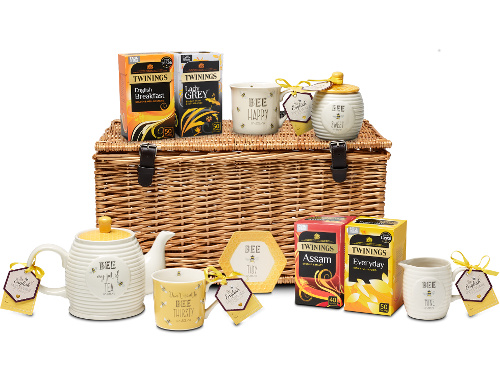 5. Twinings Bee Happy Hamper
For a touch of sunshine, the Bee Happy Hamper is a great choice. There are a range of award-winning Twinings Teas on offer. Plus the hamper comes with a complete tea set including mugs, tea pot, milk jug, sugar pot all displayed in a gorgeous hamper.
Find out more here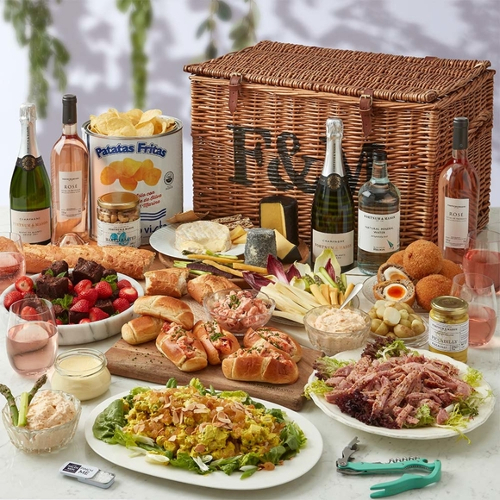 6. Fortnum & Mason The 6 Person Reunion Picnic Hamper
As we're reunited with our loved ones, the Picnic Reunion hamper provides everything for the perfect alfresco dining experience, either in your garden or in local park to be shared with loved ones. It contains a feast of delicacies including the signature Fortnum & Mason scotch eggs, coronation chicken salad, a selection of cheeses, desserts, fine wines and more! Now all you need is good weather!
Find out more here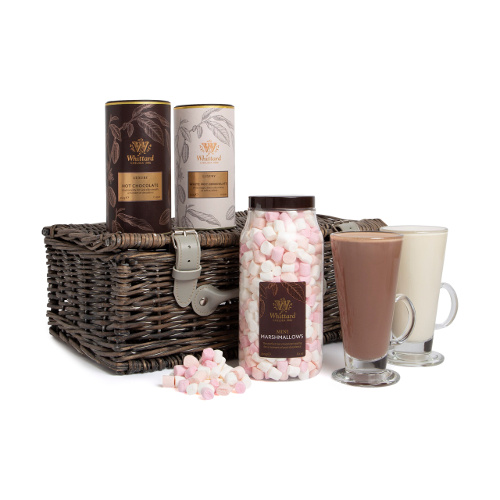 7. Whittard Luxury Hot Chocolate Hamper
The English summer is always a little bit unpredictable and this Luxury Hot Chocolate Hamper is the antidote to the grey days. Cosy up with two luxury hot chocolates - classic and white, complete with delicious mini marshmallows served in perfect latte glasses. Perfect!
Find out more here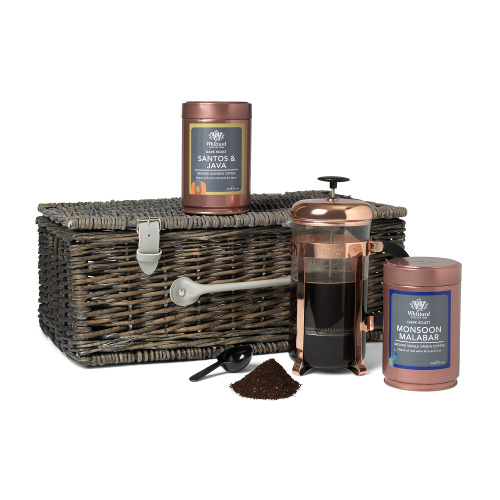 8. Coffee Morning Hamper
Whilst we can't visit our favourite takeout coffee venues as much as we'd like, the Coffee Morning Hamper can provide much needed sustenance. Featuring a sleek rose gold cafetière and two tins of premium coffee, this is a lockdown essential.
Find out more here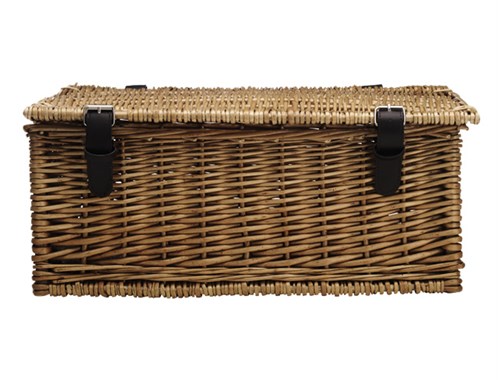 9. Twinings Hamper
Maybe you already have ideas about what your ideal hamper would include ready to take to the park - if so the Twinings Hamper is perfect for you. Handwoven and made from top quality Autumn willow. Faux leather hinges and straps with cut out handles on either end, finish off the product beautifully. Willow is harvested twice yearly making it extremely environmentally friendly.
Find out more here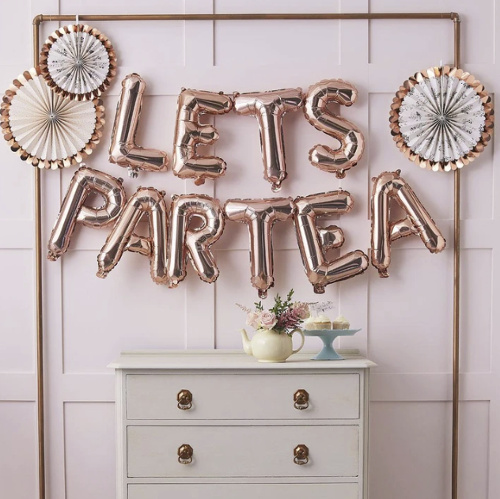 10. Party Pieces Celebration Packs
If you're enjoying your hamper as part of a celebration, set it off with a party pieces kit. With everything from decorations to tableware, there's everything to make the occasion extra special.
Find out more here

We have lots more choice over on the AfternoonTea.co.uk shop. Browse our full range of hampers here
More posts from The AfternoonTea.co.uk Team