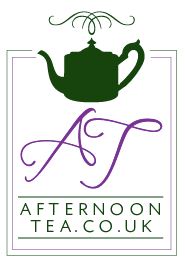 The AfternoonTea.co.uk Team
Here at Afternoon Tea Towers the team are always on the look out for Afternoon Tea related news, reviews, seasonal menus, special events and competitions.
You can get in touch with us via Twitter, Facebook and Google+ or email us at team@afternoontea.co.uk if you have anything you would like to share or contribute.
---
The best places in the U.K to enjoy the great British tradition of Afternoon Tea were revealed at the Afternoon Tea Awards 2018, sponsored by AfternoonTea.co.uk.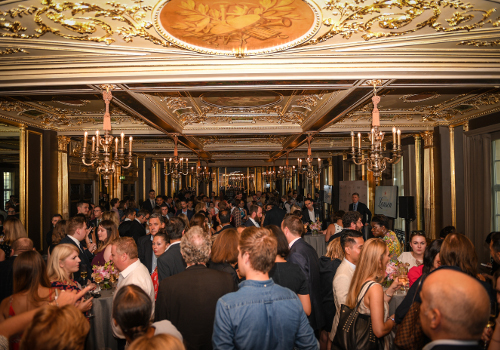 Now in its third year, the Afternoon Tea Awards were held on 24th July in the grand Pompadour Ballroom at the Hotel Cafe Royal, 2017's winner for Best Traditional Afternoon Tea. Representatives from the finest hotels and restaurants across the U.K attended the awards, which recognise the best in Afternoon Tea service and creativity.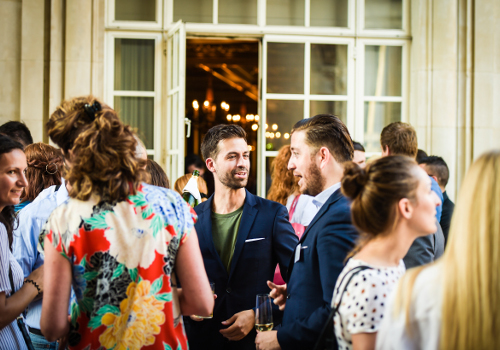 The historic Grade II listed room features ornate gilded furnishings as well as a magnificent outdoor pillared terrace overlooking Regent Street and Air Street that was perfect to enjoy the beautiful summer weather.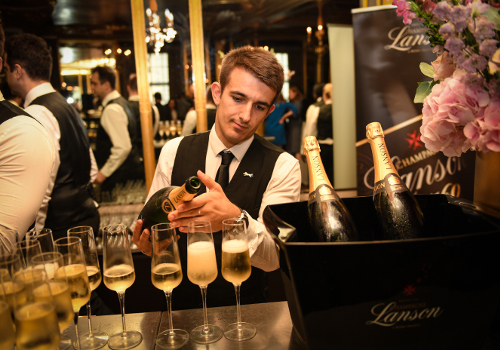 Guests enjoyed the highlight of the Afternoon Tea calendar year in suitable fashion - indulging in elegant glasses of Champagne provided by sponsors, Lanson, as well as an exclusive tea tasting stand provided by the U.K's premier fine tea company, Newby.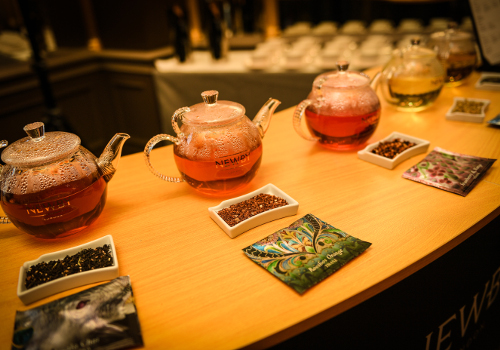 The awards process has taken place over the past year and involved a team of independent judges, including internationally renowned pastry chefs, restaurant managers and food journalists, looking at all aspects of the Afternoon Tea experience, from arrival to departure, with a strong focus on the food, drink and service.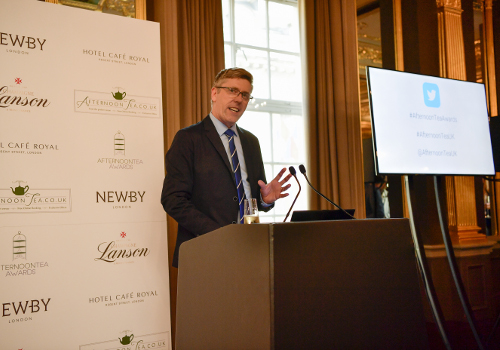 Keith Newton, Managing Director of AfternoonTea.co.uk, described the night as a huge success. He said: "These are the only Afternoon Tea Awards to judge the entire customer experience. Over the past year, chefs have demonstrated flair and creativity with their Afternoon Tea menus. Combine this with high levels of service and Afternoon Tea continues to be the perfect experience for all occasions."
Five awards were presented to the following venues, who fought off tough competition from hundreds of the finest hotels across the U.K to claim the following top prizes:
Best Traditional Afternoon Tea - Coworth Park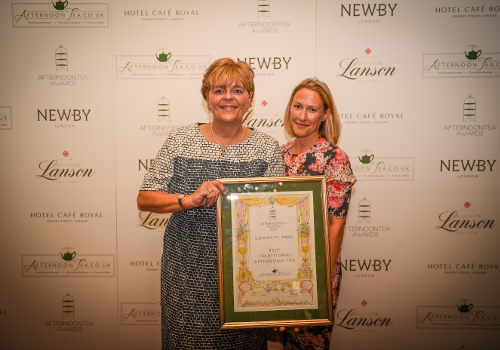 Famously the hotel Prince Harry spent his last night before marrying Princess Meghan at this year's magical Royal Wedding, Coworth Park is now also set to be renowned for its perfect interpretation of the classic Afternoon Tea. Judges praised the five-star, luxury hotel for its 'exquisite pastries' and 'light and fluffy scones' as well as it stunning setting which was described as 'faultless, with an ambience that was lovely and intimate'.
Best Contemporary Afternoon Tea - Rosewood London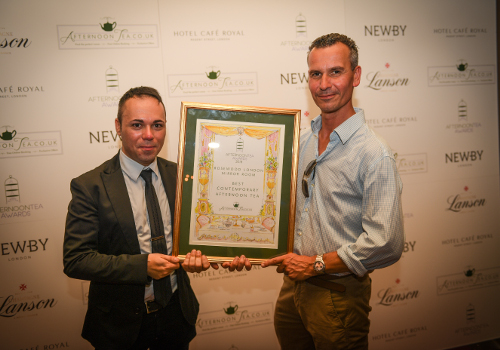 The Mirror Room at Rosewood London retained its crown as the Best Contemporary Afternoon Tea with their wonderfully inventive Art Afternoon Tea. Crafted by executive Pastry Chef, Mark Perkins, this beautiful Afternoon Tea is inspired by London's vibrant art scene. Served in their spectacular Mirror Room, the judges described the experience as 'utterly perfect and very sophisticated' with inspired pastries and an 'ambience that is relaxed, creating a calm grandeur.'
Best Themed Afternoon Tea - Ampersand Hotel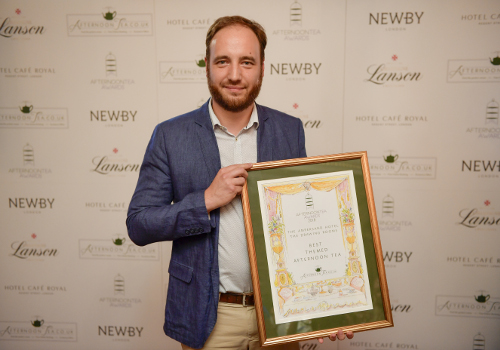 A one-of-a-kind experience inspired by its South Kensington neighbour, The Science Museum, this interactive tea serves up a mix of exciting and curious dishes, from jams served in petri dishes, to chocolate spacemen and dinosaur biscuits. The judges described the Science Afternoon Tea at The Ampersand Hotel as 'a creative feast' that 'made having Afternoon Tea a really fun experience, executed really well, being both jovial and luxurious at the same time.'
Best Children's Afternoon Tea - Fortnum & Mason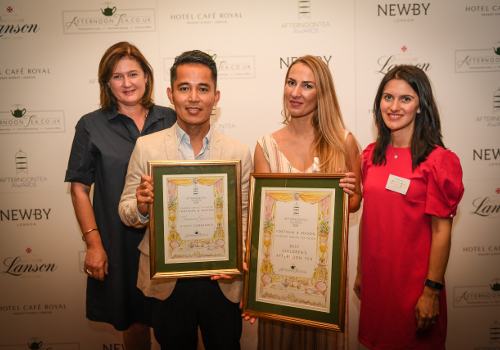 The iconic Fortnum & Mason took home the prize for Children's Afternoon Tea, proving their Diamond Jubilee Tea Room is just as much an elegant paradise for children as it is for adults. Aimed at children 4-10 years, the judges described the Children's Afternoon Tea at Fortnum & Mason as 'just the right size for a child' and looked 'very pretty and appetizing, but not too serious.'
Hot chocolate, fruit juice or milk are offered as alternatives to tea and for those children with smaller appetites a beautifully presented take home box is provided for left overs.
Best Tea Service - The Langham, London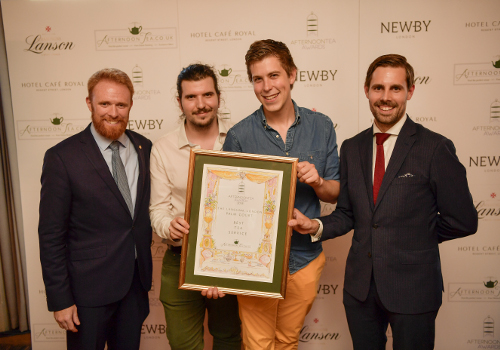 The famous Palm Court at The Langham has been serving Afternoon Tea to the cream of London society since 1865 so it comes as no surprise that this grand hotel know a thing or two when it comes to delivering top tea service. In their fantastic SeasonaliTea, guests are navigated through the Afternoon Tea with the help of a knowledgeable tea sommelier. Describing the experience, the judges said 'there is an impressive selection of high quality tea blends, paired with food. The tea sommelier was superb; passionate and knowledgeable, offering personalised recommendations and explanation throughout the experience.'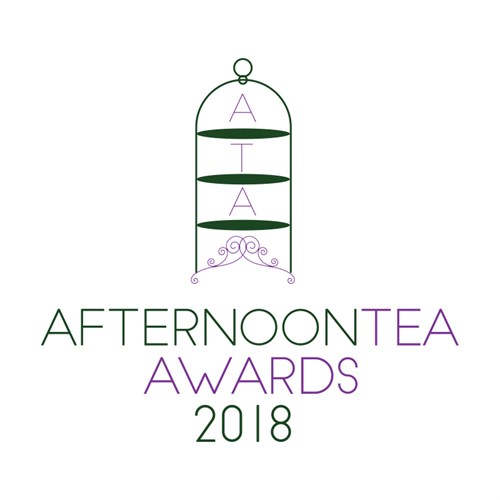 The judges also awarded the following 'Highly Commended' and 'Commended' Awards of Excellence in recognition of aspects of service that exceeded the judge's expectations.
Highly Commended

Pennyhill Park
Claridge's

Commended
More posts from The AfternoonTea.co.uk Team