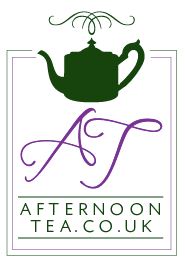 The AfternoonTea.co.uk Team
Here at Afternoon Tea Towers the team are always on the look out for Afternoon Tea related news, reviews, seasonal menus, special events and competitions.
You can get in touch with us via Twitter, Facebook and Google+ or email us at team@afternoontea.co.uk if you have anything you would like to share or contribute.
---
We were lucky enough to enjoy Afternoon Tea for two with Red Letter Days at Hotel Gotham in Manchester. Just one of many experiences on offer UK-wide.
Red Letter Days are currently having a 25% off Afternoon Tea sale. Visit here for more info.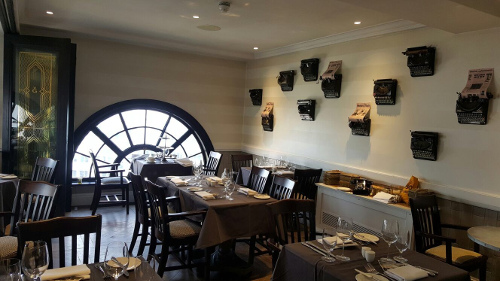 As soon as you set foot in Manchester's newest hotspot Hotel Gotham you feel as if you're been transported back to the 1920's. No detail is spared, from the staircase railings to the typewriters on the wall there is truly an authentic feel to the place.
I visited the hotel's Honey restaurant with a friend. The restaurant was located on the 6th floor of the hotel, and as soon as the lift doors opened we were greeted so warmly, as if we were old friends of the staff, who then showed us to our table. The restaurant was brightly lit and although abuzz with staff and customers, still felt intimate. We were then provided with a list of different teas we could choose from, with flavours including Radiant Rose, Vanilla Sensation, as well as many others. My friend and I went for the classic Earl Grey and were instantly given a steaming hot teapot full to share. We also chose to have a glass of Rosé Bottega Prosecco which was priced at a reasonable £8.50 per glass.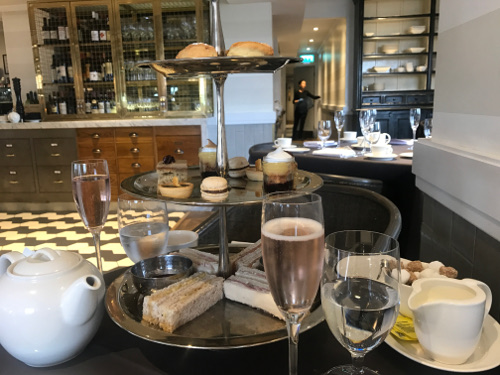 Then the food arrived, an impressive three tiers of sandwiches, sweet treats, and scones. The finger sandwiches were Salmon and Cream cheese, Ham and Dijon mustard, Beef and Horseradish, and my favourite, Cheese and Mango Chutney. The sandwiches were generously filled and the bread was extremely soft, the restaurant managed to make simple finger sandwiches extremely flavoursome.
The tier of cakes was definitely my favourite of the 3 'courses'. There were four different miniature cakes which included an Apple and Blackcurrant Mini-Trifle, a Tonka Bean Macaron, a Chocolate Torte topped with a Caramelised Cinder Toffee and a Banana Slice topped with Walnut. The portions of cake were generous enough for you to appreciate enough of the flavour, but weren't so big that I felt overly full. Each dessert had its own individual identity and I can honestly say that I enjoyed each one equally, although I do have a huge sweet tooth!
Then it was time for the third and final tier, the scones. There were two mini scones each, a plain scone, and a fruit scone, served with jam and cream. They we're absolutely delicious, and you could taste the freshness of them, they had clearly just come out of the oven. What was also so great about them were how light they were, and it felt as if each bite tasted better than the last. As I'm not the biggest fan of dried fruit, I ended up picking out some of my raisins, and when I finished the waiter noticed, and asked if there had been a problem with them. When I said no, that it was just my own personal preference, he was truly apologetic - although it wasn't even his fault. He then offered to bring me out more plain scones. I said no thank you, as I was already full, and he made me promise that when I returned I would specify to only have plain scones.
After we finished the food the waiters quickly cleared our table, but there was no rushing at all, in fact, our waiter came over and offered us some more tea, Earl Grey again, but this time he recommended for us to try a loose leaf tea, which was as enjoyable, if not even nicer than the tea we had tried before. It was extremely fragrant and you could really taste the quality of it, and the extra touch from the waiter made the experience more personal, and made us feel like valued customers, who had been going there for years.
When we had finished our food and drink our waiter gave us one last surprise. Although the views from the window of Honey restaurant themselves were stunning, he told us there was an even better one, and took us upstairs to the hotel's exclusive bar, which generally attracts the hotels exclusive members. The bar had the essence of a speakeasy, and continued with the hotel's theme. He then took us to the hotels balcony, which had some of the best views of Manchester I've ever seen. Although we didn't have time to stay for a drink, this was still an intimate and breathtaking moment, and the waiter even played the part of a personal photographer, as we posed for pictures.
Overall Hotel Gotham really stood out as a complete class act, but in a non-traditional way. I enjoyed being exported back to the early 20th century, and every minute of the trip there felt special. I would definitely return back again and make more time to visit the hotel bar properly, and I would recommend that everyone do the same. This was not just a nice lunch, but a fabulous experience from start to finish.

For more info about this experience visit here.
Red Letter Days are currently having a 25% off Afternoon Tea sale. Visit here for more info.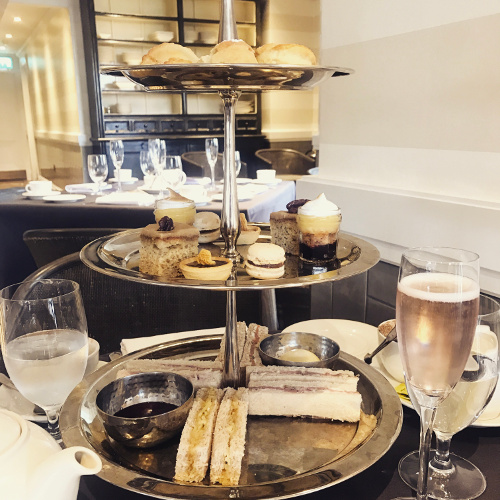 More posts from The AfternoonTea.co.uk Team