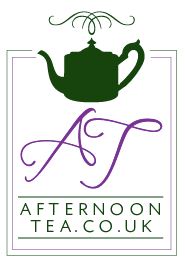 The AfternoonTea.co.uk Team
Here at Afternoon Tea Towers the team are always on the look out for Afternoon Tea related news, reviews, seasonal menus, special events and competitions.
You can get in touch with us via Twitter, Facebook and Google+ or email us at team@afternoontea.co.uk if you have anything you would like to share or contribute.
---
Last Sunday we visited the exclusive Gong at The Shard and enjoyed a sumptuous Afternoon Tea whilst taking in the spectacular views of London.
Say what you will about the British weather, it's hard to believe that we've been wearing our sunglasses so regularly recently, and what better place to spend a beautiful crisp Sunday than atop the 52nd floor of The Shard? Gazing out far and wide across the city and enjoying a sumptuous Afternoon Tea at Gong, the highest bar within the exclusive Shangri-La hotel, we couldn't think of one!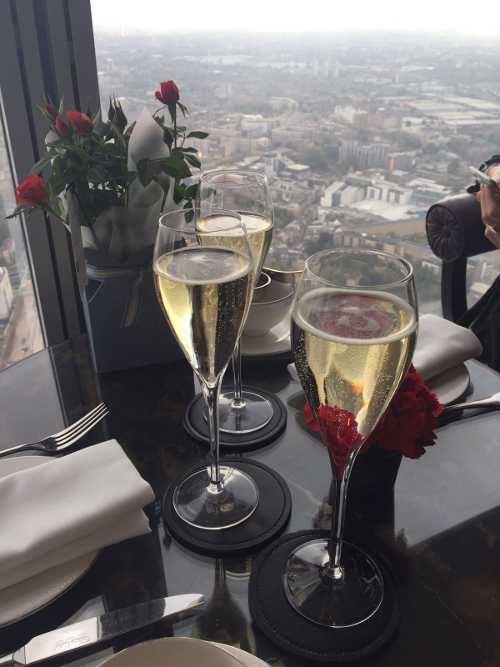 So eager were we for our tea, our party arrived a full 45 minutes early for our booking, but with grace and warmth, the glamorous hostess welcomed us, ushering us to the best seat in the house, overlooking the river, sparkling on such a day so bright. Not one for those with vertigo, but an equally captivating view for both London locals (see if you can spot your house!) or those visiting the capital, who want to take in all the city's famous landmarks from a unique perspective.
On to the important part: the food and drink. After being treated to a cheese and leek 'amuse bouche', and an even more amusing, large, glass of champagne, we chose two of the 15 blends of tea. The mint green blend was a fresher choice, ideal for those nursing sore Sunday heads, the Earl Grey was fragrant but not metallic, as some blends are known to be.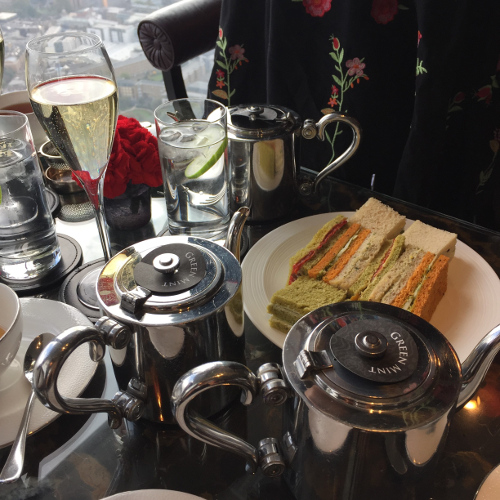 Before our platters were prepared, dietary requirements were politely enquired after and when the food came, and as half our party didn't eat meat there was a larger selection of veggie friendly fare. A considerate touch! We nibbled on Salmon, cheese, hummus, and duck egg sandwiches (our absolute favourite), and a nest of warm scones with strawberry jam and a fresh curl of cream. For 'pudding', we sampled each of the tiny treats, including a macadamia and caramel filled choux pastry, black forest mousse, and a sweet vanilla custard tart, that came with a syringe filled with sweet, tangy raspberry compote.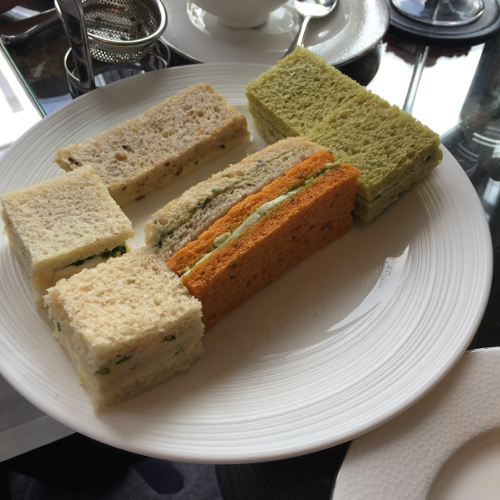 The food was delicious, and the tea and champagne kept flowing. In fact, the staff were so generous with filling up plates and cups that we spotted the husband of a couple dining next to us lay to the side of his sofa and take a little snooze. However, perhaps the most special thing about this experience was… well, 'nothing'. The very best thing that we enjoyed about the day was the lack of urgency and rush, the ability we had to completely relax and unwind. Aside from polite enquiries as to whether we'd like more duck egg sandwiches and tea (yes please!), we were completely left alone to enjoy ourselves, which was something quite unexpected at a location so highly regarded.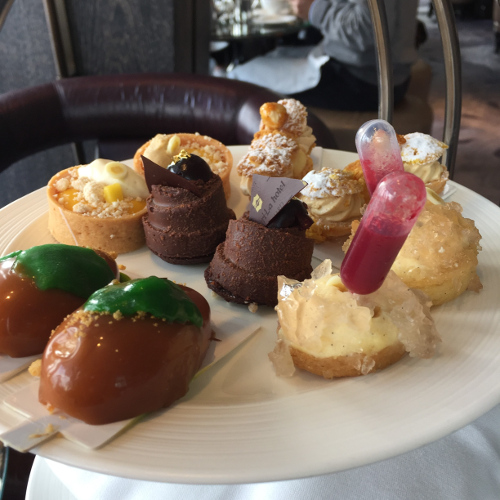 It was difficult to tear ourselves away, even after we glanced down at our watches and realised we'd been enjoying ourselves for over three hours! Returning back to planet earth, we reflected that we'd had a thoroughly wonderful time, and that we'd recommend it to friends, family, couples, in fact anyone we knew who wanted to celebrate a special occasion or simply treat themselves to a deliciously unusual Afternoon Tea.
More about GŎNG - Shangri-La Hotel, At The Shard, London
More posts from The AfternoonTea.co.uk Team