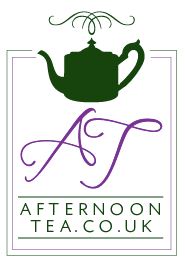 The AfternoonTea.co.uk Team
Here at Afternoon Tea Towers the team are always on the look out for Afternoon Tea related news, reviews, seasonal menus, special events and competitions.
You can get in touch with us via Twitter, Facebook and Google+ or email us at team@afternoontea.co.uk if you have anything you would like to share or contribute.
---
The AfternoonTea.co.uk team visited Aloft to try out their recently launched New York Afternoon Tea.
New York is known for many things: bustling streets, skyscrapers and never sleeping just to name a few.
However, amidst the cultural melting pot of arguably the world's greatest cosmopolis, one of the things it certainly isn't renowned for is an Afternoon Tea tradition. Or, maybe High Tea is a more appropriate phrase on this occasion.
So, when the opportunity came up to try a New York twist on the great British ritual, we were excited to say the least for what we hoped would be a new taste sensation.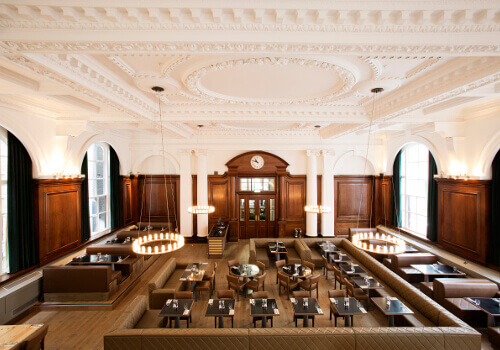 Conveniently located in the heart of Liverpool City Centre, Aloft is set in the former Royal Insurance Building at the corner of Dale Street and North John Street.
The grand interior of this Grade II listed building is befitting of an Afternoon Tea in honour of the Empire City. The renovated NYL restaurant where you take the tea could be an old Wall Street banking hall, characterised by huge ceilings and extravagant hanging light fixtures that ensures it retains a historic charm.
We were seated in a comfortable booth area overlooking the opulent open room, perfect to settle into and wile away the hours of a relaxing afternoon.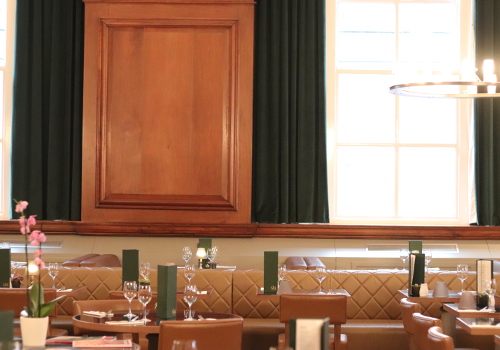 The New York Afternoon Tea offers guests a choice of 3 drink upgrades including either a cocktail, a glass of Champagne or, for something truly different, you can opt for the Belvedere Experience which comes with a selection of Espresso Martinis.
Despite being excited to try a fresh twist on the standard Afternoon Tea, sometimes you've got to go with the tradition, and we began the afternoon with a luxurious glass of Champagne.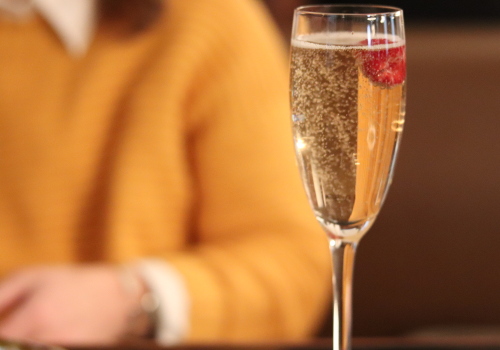 The Champagne was, as always, crisp and refreshing whetting the appetite for the savoury and sweet delights to come.
In another traditional touch, the Afternoon Tea came served on the classic three tier stand, but it was the content on the plates when things started getting a bit different.
The savouries were a selection of open sandwiches including decadent American comfort food style fillings such as pulled pork and pastrami. This was an interesting twist on the traditional finger sandwiches that offered an authentic taste of the Big Apple.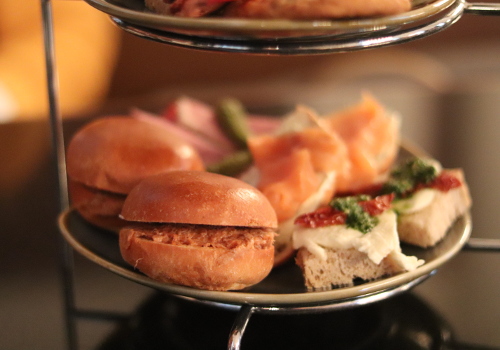 Our favourite amongst these was Aloft's version of the classic Lox: a smoked salmon and cream cheese mini bagel that you could easily be fooled came from a traditional New York deli.
Even a consciously untraditional Afternoon Tea must feature scones - and this is what we moved on to next after polishing off the savouries. Approaching that classic bone of contention of the Afternoon Tea experience, we liaised and decided to opt for the Devonshire method of cream first on this occasion.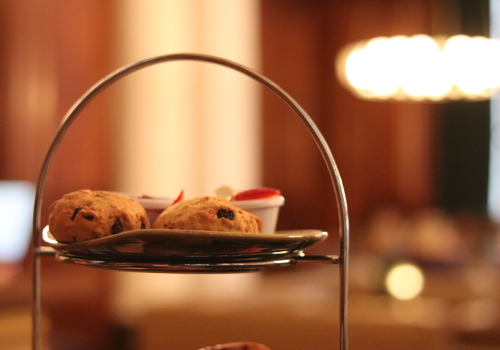 Despite being an untraditional Tea, the scones were still done well - the initial crunch revealing a delightful chewy texture.
Next up was the sweet plate, which featured classic New York desserts such as an apple pie doughnut and cheesecake. As birthplace to iconic desserts such as the Cronut and the Ice Cream Sandwich, a sweet plate on a New York themed Afternoon Tea comes with big expectations.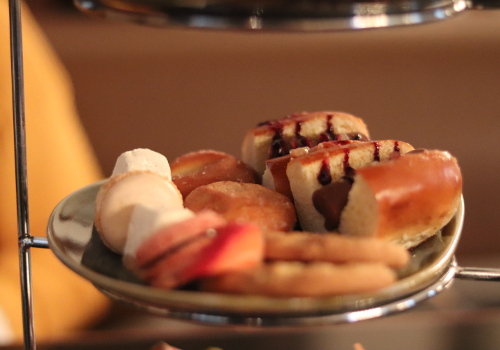 Fortunately, Aloft does not disappoint, with each treat packing a big sugar hit and feeling suitably indulgent. The highlight was the classic chocolate chip cookie, which was soft and deliciously doughy - a delightful interpretation of one of America's simplest, yet greatest gifts to the world.
As they say, old habits die hard - and we ordered a pot of classic British Earl Grey in order to wash the American sweets down - bringing an end to what was a wonderful afternoon.
Priced from just £17.50 per person, the Afternoon Tea at Aloft is a new experience that offers an exciting alternative for those looking for a quirky difference on the traditional Afternoon Tea.
So, start spreadin' the news, if you're looking for an affordable, yet delicious range of sweet and savoury treats in Liverpool you can't go wrong with the New York Afternoon Tea at Aloft.
Afternoon Tea at Aloft is served from 12pm - 5pm Wednesday to Sunday.
More posts from The AfternoonTea.co.uk Team