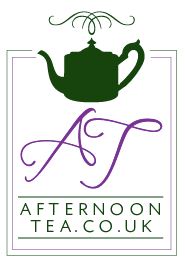 The AfternoonTea.co.uk Team
Here at Afternoon Tea Towers the team are always on the look out for Afternoon Tea related news, reviews, seasonal menus, special events and competitions.
You can get in touch with us via Twitter, Facebook and Google+ or email us at team@afternoontea.co.uk if you have anything you would like to share or contribute.
---
Cream Tea (as well as Afternoon Tea) has got to be one of the best quintessentially British traditions. We've rounded up 5 different Cream Tea experiences - perfect to try yourself or to gift to someone else!
1. Tour of the Royal Pavilion and Cream Tea for 2 in Brighton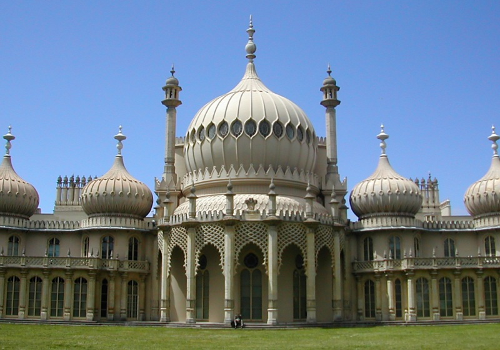 To kick off the festivities we recommend a visit to the beautiful seaside city of Brighton, where you can tour The Royal Pavillion and enjoy a classically British cream tea, available at just £43 for 2 people.
Be immersed in the grandeur of this historic royal residence, a former haunt of Oscar Wilde, US President Ulysses S Grant and even the Shah of Persia - you'll definitely be in good company and the traditional tearoom is an idyllic backdrop to take scones, jams, preserves and a pot of tea.
2. London Coliseum Tour and Cream Tea for 2
What better way to soak up the rich cultural history of our great capital than with a tour of the London Coliseum and a sumtpuous Cream Tea?
A sneak peak behind the curtains of this revered theatre, also home to the English National Opera, features jaw-dropping Edwardian era architecture, along with the Gentleman's Baronial Smoking Hll, a huge auditorium and Stoll's Balcony, a truly fitting setting.
3. Windsor Castle and Cream Tea for 2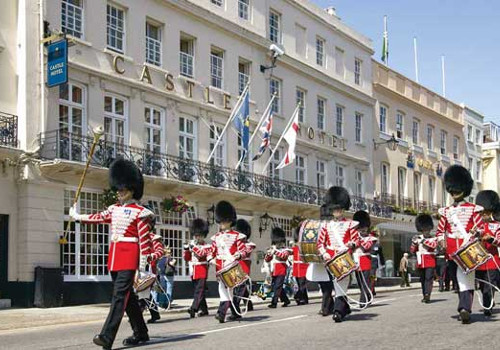 Nothing says Rule Britannia quite like Cream Tea at Windsor Castle. As a royal hub of decadence and pageantry, it's a space deserving of fanfare and delicious sweets and savouries.
Windsor Castle has stood the test of time - 900 years to be precise - and retains much of its medieval architecture and history, though you'll be pleased to know the food is anything but antiquated. Roam around the galleries, state apartments and 14th century chapel before feasting in the Castle Hotel.
4. Cream Tea for 2 at Egerton House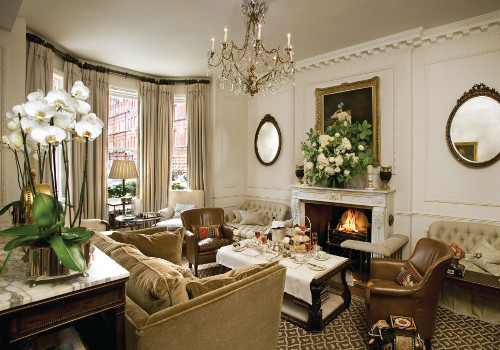 Egerton House is a spectacularly grand space, chandeliers and oil paintings and all. For just £36.00 per couple you can luxuriate in these elegant surroundings and indulge in Cream Tea.
The scones are freshly baked and served with a thick Devonshire clotted cream, plus fruit preserves and your choice of teas or coffees.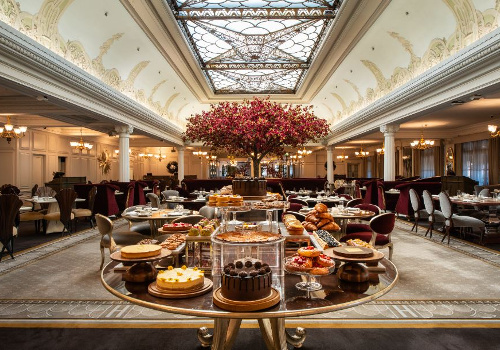 Why lurk outside and window shop when you could be indoors dining like an aristocrat in the beautiful enclave of Harrods.
Tuck into one of tthe finest Cream Teas in London in the exquisite, world-famous department store. You'll be bathed in natural light and a rarefied ambience, accompanied by homemade scones, preserves and an array of teas courtesy of the Harrods Fine Teas range (flavours include black tea or exotic fruit and herb infusions).
More posts from The AfternoonTea.co.uk Team