Rachel Wheeler
Rachel is one half of Tea with me & Friends - a blog she writes with her sister Lorna. They love nothing better than a spot of Afternoon Tea and have sampled more Afternoon Teas than they can count in the past year. Visit their blog at http://teawithmeandfriends.blogspot.co.uk/
The countdown to Afternoon Tea Week has begun! Lorna and Rachel from Tea with me & Friends visited The Ritz for a sneak preview of their special Afternoon Tea Week Milk Chocolate and Almond Afternoon Tea Cake.
It's nearly time.....for Afternoon Tea Week!

Woo Hoo! It's nearly here again - no, not Christmas (although I do love that time of year too) that other wonderful week of the year that is dedicated to the fine art of afternoon tea! During 10th -16th August you will discover a week of teas, tastings and temptation....a must for all afternoon tea lovers out there!
This is the fifth year of Afternoon Tea Week, but this year it is bigger and jam packed with even more events and offers. There is even a dedicated website!

You might remember this time last year I enjoyed afternoon tea on a bus to celebrate the launch of Afternoon Tea Week 2014....this year I was invited to an afternoon at The Ritz, London. This was no usual afternoon though....as we had a fab behind the scenes tour....and got a sneak preview (and taste) of the new cake that The Ritz are launching as part of Afternoon Tea Week 2015! How fabulous!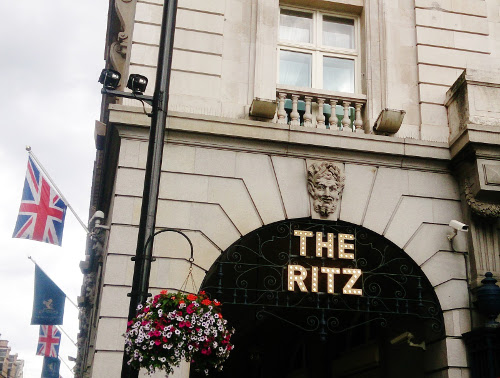 Afternoon tea has been served at The Ritz since it opened nearly 110 years ago and today it's renowned for being the quintessential British experience - where the food and service is second to none. Afternoon tea is served at the heart of the hotel in the elegant Palm Court, but as we discovered on our tour the whole hotel is rather elegant. Among other things we saw the antique drinks trolley in The Rivoli Bar where cocktails can be made from bottles of spirits dating back to the 1950s and 1940s......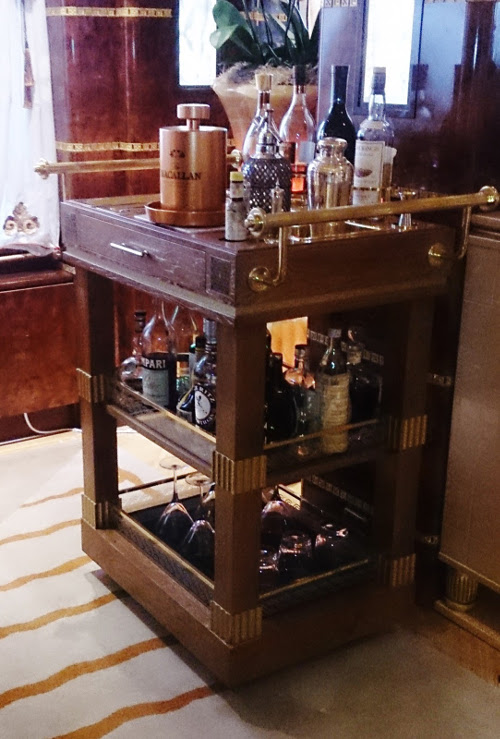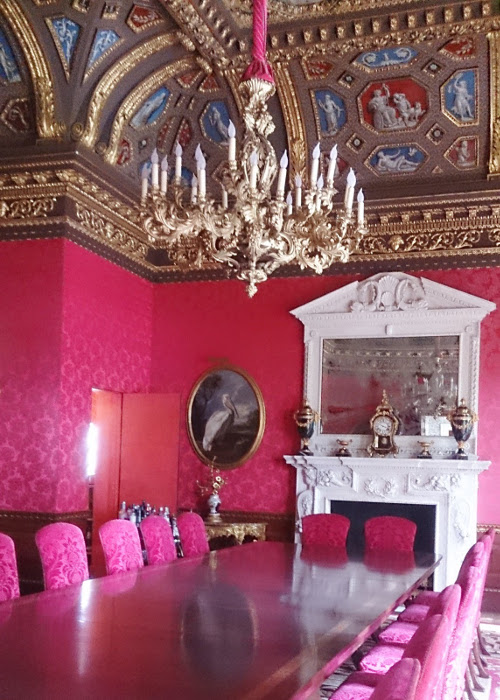 The ceiling in this room had previously been boarded up and The Ritz spent a year restoring it to it's former glory. Can you image dining in this beautiful space? Even the floral arrangements are stunning....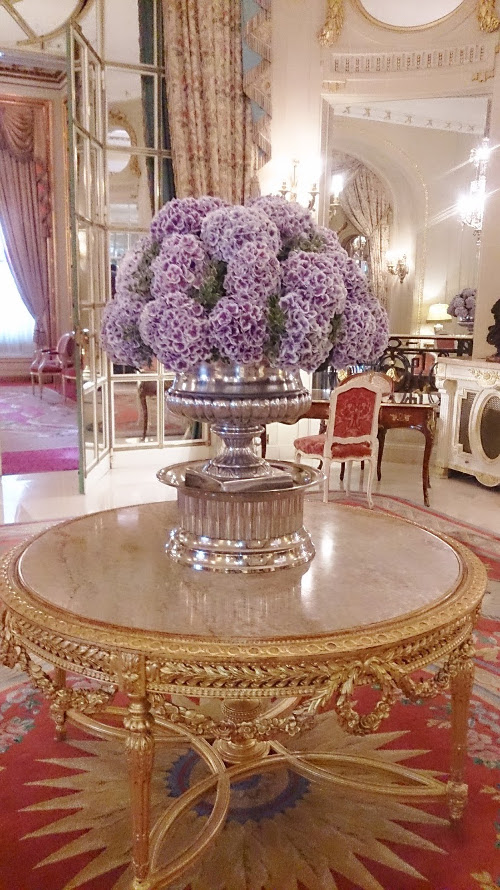 Once we'd enjoyed the tour upstairs, we were taken into the kitchens to meet Head Pastry Chef Lewis Wilson, the creator of the new cake! Lewis took us on a tour of the kitchens and told all about the service and amount of people it takes to create afternoon tea at this iconic hotel before letting us lose on the new cake.

In total The Ritz serves approximately 400 afternoon teas a day (yes - 400), in five different sittings between 11:30am - 7:30pm. The tea is very traditional with 16 different loose leaf teas, five different finger sandwiches, scones and of course a selection of afternoon tea pastries and cakes.

Now onto the good bit.....the new Milk Chocolate and Almond Afternoon Tea Cake features Milk chocolate mousse, an almond insert, almond brownie base, milk chocolate feuilletine and salted caramel - I bet you are drooling already!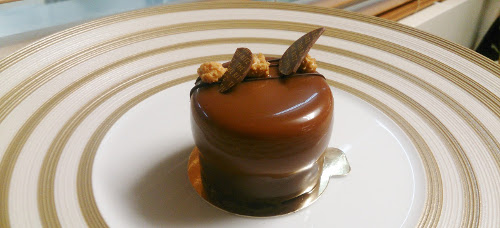 I bet you are drooling even more now! Do you want a closer look.....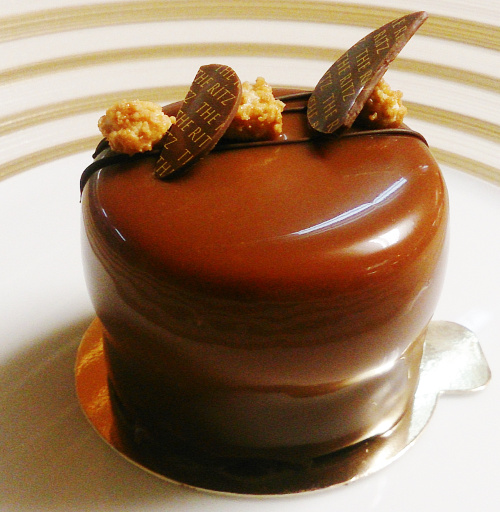 I know this cake took a lot of experimenting to get just how Chef Lewis wanted it.....but I have to say I think it was worth it....it is sheer delight for anyone who enjoys chocolate...and Carmel...and nuts! As complex in texture as it is in flavour, it is light as air with crunchy bits! I loved it! When you take a look inside you can see the different layers....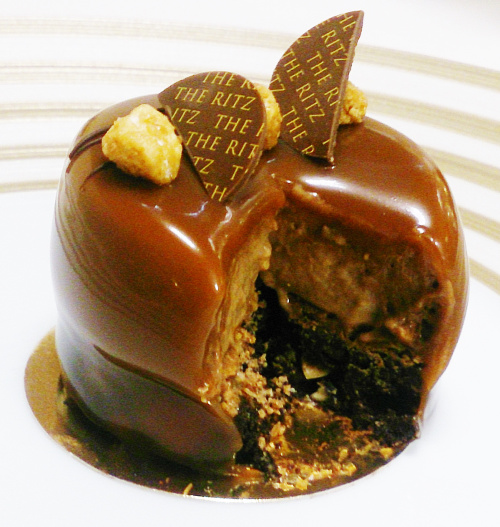 From the glossy finish of the coating, to the smooth mousse and crunchy brownie base, every mouthful of this cake is a delight and will make a lovely addition to the afternoon tea menu. So who is the genius behind this sweet creation....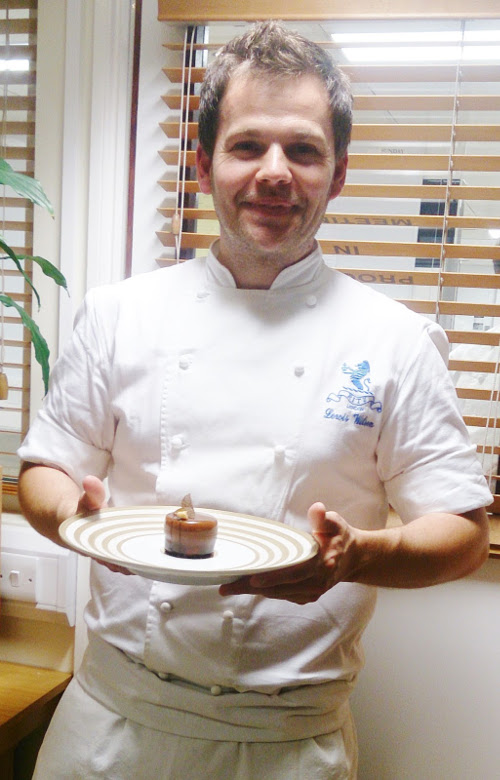 Chef Lewis is passionate about his creations and it was a joy to listen to him talking about his latest creation. Chef Lewis has been part of the team at The Ritz for over eight years, starting as the Night Baker when he first joined. We also enjoyed a glass of The Ritz bubbles and some of the other afternoon tea pastries and cakes currently on offer as part of The Ritz afternoon tea menu....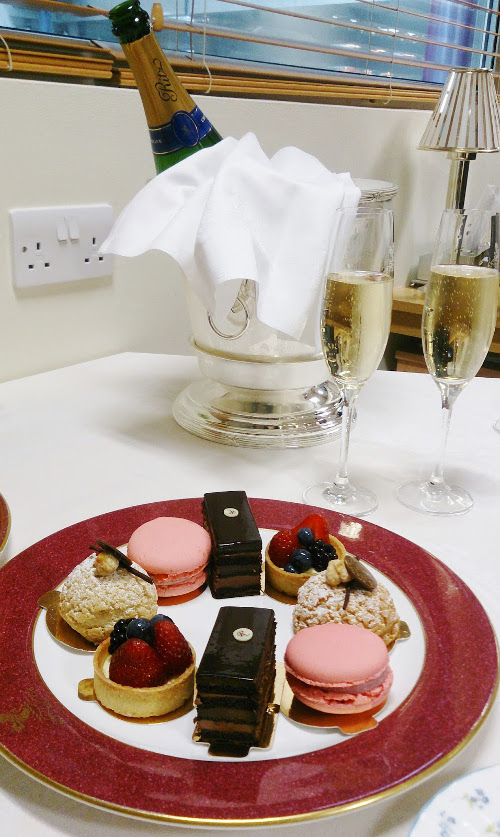 I tried the raspberry macaroons, which were light and chewy and delicately flavoured and the amazing coffee pastries. These had a crunchy shell and a beautiful coffee mousse filling - just divine!
To find out more about the different afternoon teas on offer at The Ritz take a peek at their website and visit the Afternoon Tea Week website for more information about the events taking place in August.
I would like to thank AfternoonTea.co.uk and The Ritz for inviting me to this lovely event. We'll be featuring some more Afternoon Tea Week events over the next week....so don't forget to pop back!
And if you enjoy any of the events we'd love to hear all about them!
Thank you for popping by today,
Rachel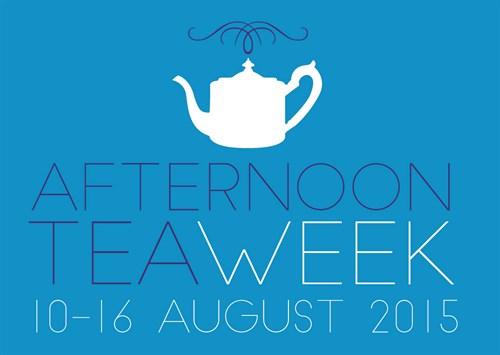 More posts from Rachel Wheeler