Felicia Tan
Felicia Tan is a Malaysian living in London. She is a lifestyle blogger and covers a variety of topics including food, travel, and the things she loves in her life. Read more at her blog: Dancing in High Heels
We escaped the grey blustery outside to warm up and try the luxurious and chocolatey Charbonnel et Walker Afternoon Tea at The May Fair Hotel in London.
If you love chocolate, you must visit the May Fair Hotel's May Fair Kitchen to try the Signature Charbonnel et Walker Afternoon Tea.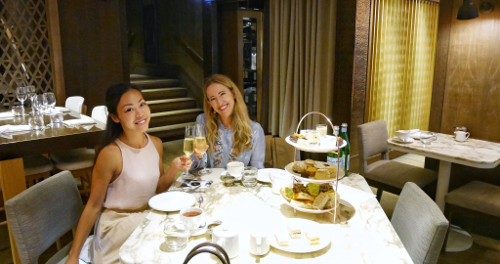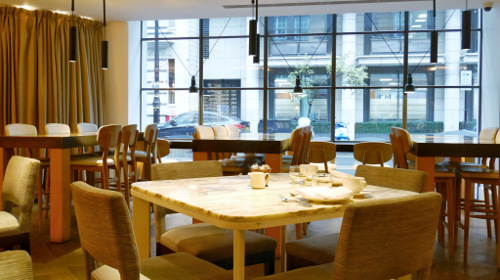 Escape the cold in the heart of Mayfair

Set on Stratton Street in the heart of Mayfair, the May Fair Kitchen is located in the award winning five-star Mayfair Hotel London. The décor was simple yet elegant - I was definitely partial towards their marble table tops and rose gold detailing. A warm and welcoming oasis, we forgot about the grey weather outside, our day made better as we clinked our glasses of chilled champagne. After warming ourselves up with our pots of Earl Grey and peppermint tea, our afternoon tea treats arrived, neatly presented on a pretty rose gold classic three-tiered stand.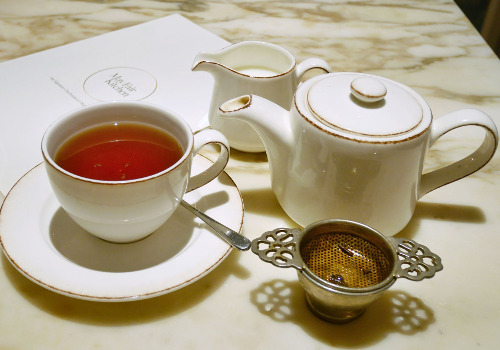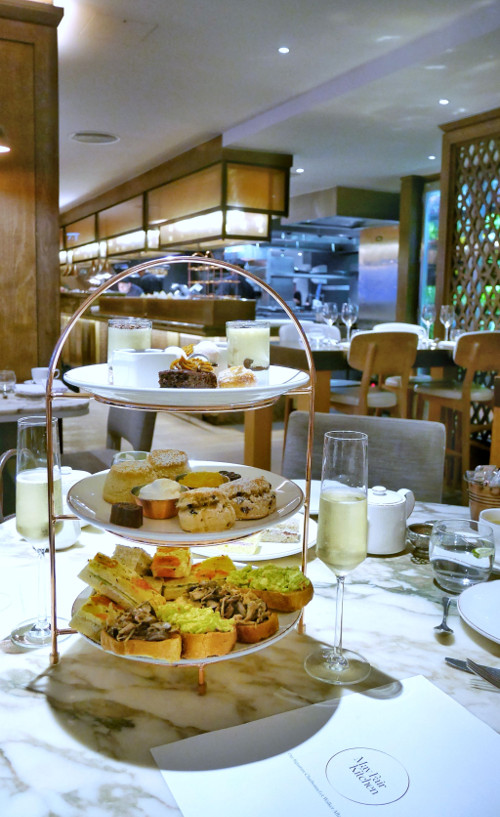 Delicious sandwiches
There was a nice variety of bread bases for the savoury sandwiches which included:
Honey roast ham with wholegrain mustard mayonnaise on brioche bread
Scottish smoked salmon with lemon butter on dill bread
Rare roast beef with horseradish mayonnaise on black pepper bread
Cucumber with mint cream cheese on tomato bread
Cheese and red onion on caraway seed bread
They also kindly accommodated my guest's vegetarian dietary requirements and substituted the meat-filled sandwiches with toast topped with sauteed mushrooms and smashed avocado.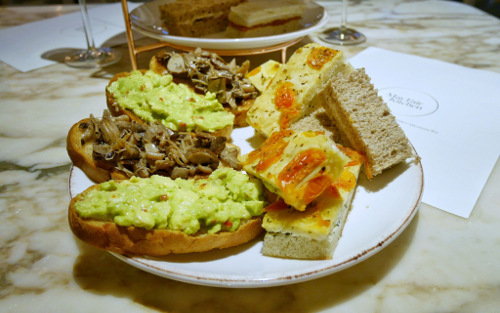 Scones with a Sicilian twist

Classic plain scones were given a tasty twist with their Sicilian lemon scones and Charbonnel et Walker chocolate scones, served with orange preserve and vanilla mascarpone.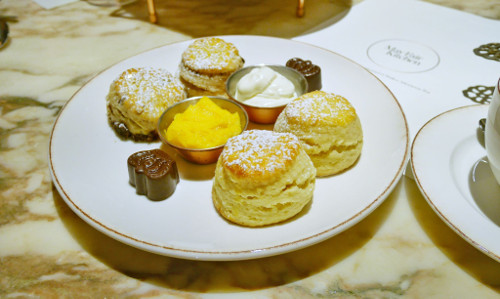 Decadent top-tier
We eventually made it to the top tier - I love saving the sweet selection for last because it's usually my favourite part. Each one had elements of Charbonnel et Walker chocolate cleverly incorporated into it, of course - they all looked so tempting that I was undecided on which to tuck into first.
The flourless chocolate and orange cake was lovely and moist, and the tiramisu with Charbonnel et Walker chocolate shavings was light and creamy, as it should be.
And let's not forget about those cute mini sugar-coated doughnuts that were made more indulgent by dipping into that luscious chocolate sauce. I couldn't let the remaining sauce go to waste and ended up spooning up the rest til there was none left. You can probably tell that I'm a huge chocolate lover! For the fans of Charbonnel et Walker, you will probably be familiar with their crowd-pleasing assortment of truffles that were served alongside the desserts: Pink Marc de Champagne truffles, dusted milk sea salt caramel truffles, and their decadent dark chocolate crowns.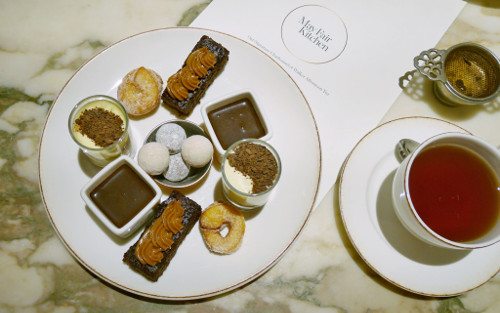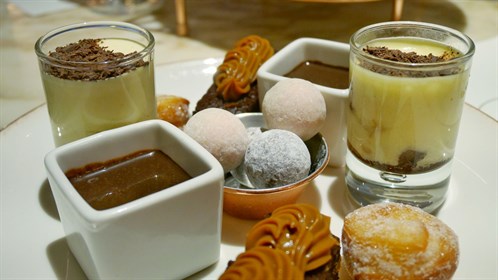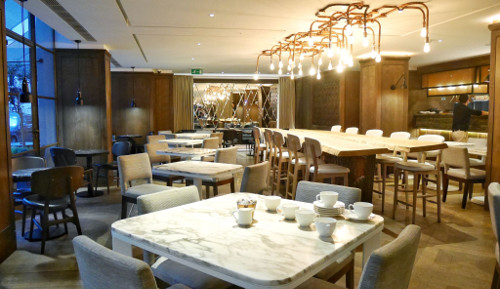 If you have a sweet-tooth and love chocolate as much as I do, then this is undoubtedly an experience not to be missed!
More posts from Felicia Tan