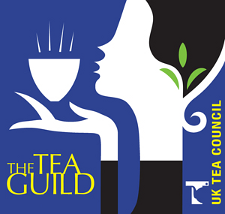 PLEASE NOTE THAT THE TEA GUILD IS NO LONGER IN OPERATION. THE INFORMATION ON THIS PAGE REFERS TO 2013.
The best place in London to enjoy a sumptuous Afternoon Tea has been named as The Goring Hotel which has scooped The Tea Guild's prestigious award for the capital for "Top London Afternoon Tea". The Tea Guild Awards are considered the 'Oscars' of the tea world, with world-famous London hotels and tea rooms competing for the highly coveted honour.
Each year the judge's task of choosing a winner gets more challenging as standards continue to reach new levels and this year's London competition was no exception. As a result, The Tea Guild has also awarded 22 special Awards of Excellence in recognition of outstanding quality and consistency.
The judges - who all dine anonymously and pay like regular customers - follow strict guidelines and criteria that cover every aspect of the Afternoon Tea experience.
The décor, the appropriateness of the crockery, staff attitude and tea knowledge are all considered, as are efficiency of service, overall ambience and very importantly how the tea itself is served.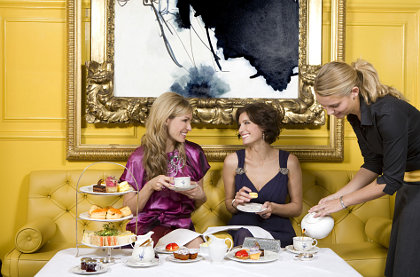 The Goring Hotel
The Goring Hotel in Belgravia, Central London, received the top award for London tea destinations after gaining a near perfect score by the Tea Guild's very impressed judges. Guests can enjoy an elegant Afternoon Tea by a roaring fire in the hotel's lounge. In more clement weather The Goring boasts a delightful garden, offering one of the few al fresco Afternoon Teas in the capital. The Afternoon Tea menu consists of dainty finger sandwiches, homemade buttery scones, and numerous hand-crafted patisseries, all served with an excellent selection of carefully selected and perfectly brewed teas.
Head of The Tea Guild Irene Gorman said: "Afternoon tea at The Goring Hotel is a truly special experience. The elegant surroundings and faultless presentation make it a memorable occasion aided by friendly, efficient and knowledgeable staff. It is easy to understand why this leading establishment attracts so many, of all ages, to take Afternoon Tea."
Food and Beverage Manager at The Goring Stuart Geddes said "As a proud member of The Tea Guild we are delighted and honoured to receive this prestigious award. All of the staff at The Goring Hotel are passionate about creating a memorable guest experience and when it comes to serving the perfect Afternoon Tea, we strive to get every detail just right."
Tea Guild Awards Of Excellence
The Tea Guild has awarded special Awards of Excellence to the following establishments in recognition of their outstanding quality and consistently high standards in tea service:
London
Rest of the UK
The AfternoonTea.co.uk team work closely with all of the award winning hotels mentioned above and we offer free online booking, with real-time availability and instant confirmation, by following the links above.
Full list of Tea Guild Members